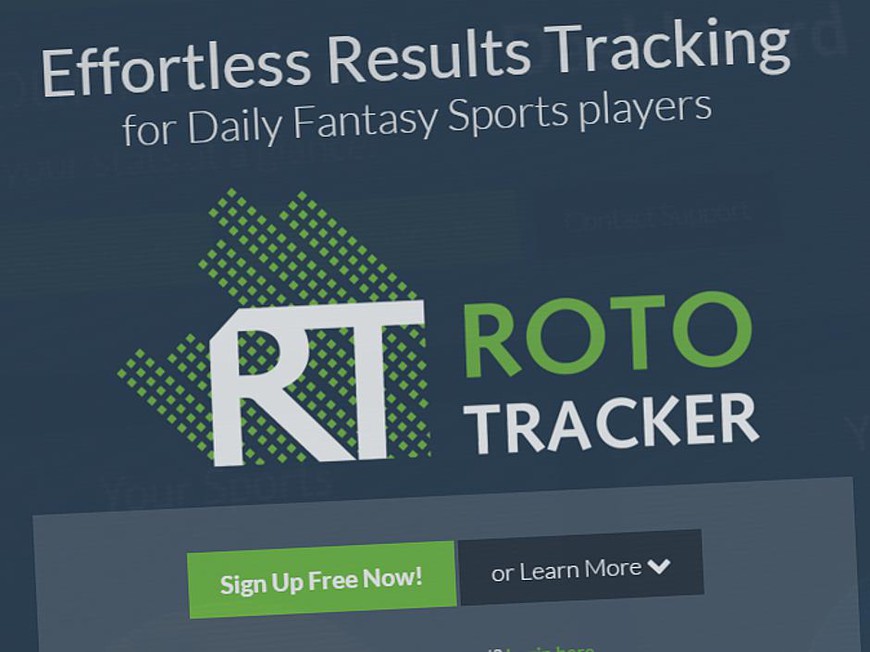 If you are even semi-serious about playing daily fantasy sports then you know that to be successful you need the right tools and information. Our Tool of the Week series focuses on both software services and informational services that daily fantasy sports players use to try to score big.
This week we are turning our focus inward and taking a look at the sponsor of the Tool of the Week series, daily fantasy sports bankroll tracker RotoTracker.
Tracking your results is an important part of every winning strategy. Knowing what types of contests, what formats and which sites you perform best at can help you maximize your winning potential and reduces investments in contests in which you are under-performing and losing money.
RotoTracker gives you the ability to easily track your results across multiple platforms including the largest DFS sites. RotoTracker currently supports DraftKings, FanDuel, DraftDay and has just added support for the daily fantasy games at Yahoo!.
Plus, with its handy Chrome extension installed, the process of importing your contest history is only a couple of clicks away. There is no need to worry about duplicating contests or wondering which ones you have already uploaded. RotoTracker manages all of that for you.
RotoTracker has a plethora of reports and graphs to help you better understand your strengths and weaknesses in daily fantasy sports across multiple sites.
Perhaps best of all, RotoTracker is free to use. That's right you don't have to pay anything or sign up to a new DFS site to gain access. All users get to see their last 250 uploaded entries represented in graphs, charts and reports for free.
So, even if you are a high volume DFS player, there is no reason not to give it a test drive and see if the service is beneficial for you.
If you play a lot and like it, there are subscription plans designed to accommodate every level of user. And of course, if you are just getting started in DFS, you can use the tool free.