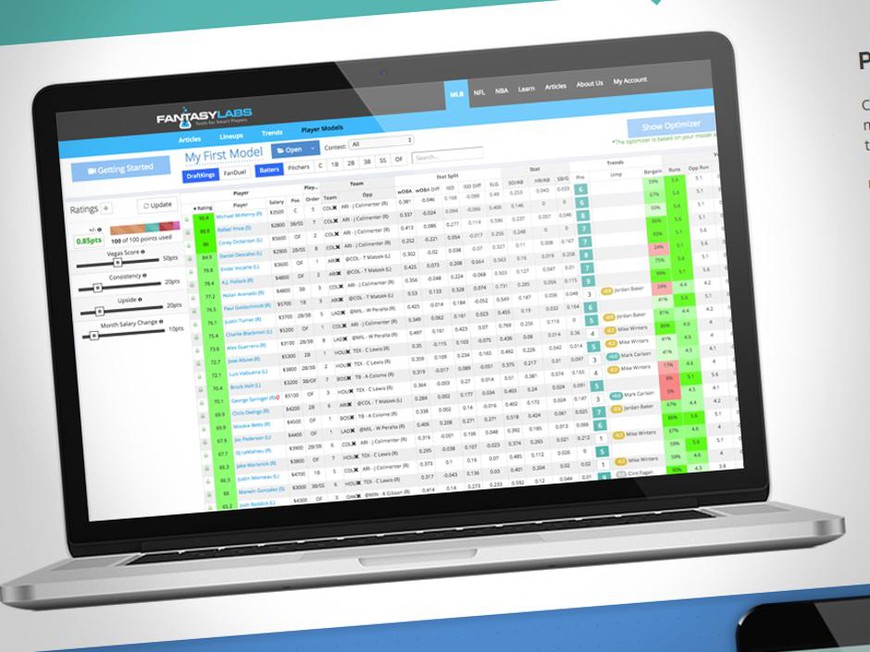 Fantasy Labs daily fantasy sports tools are some of the most sophisticated, yet easy to use tools that we have encountered.
The team that developed the tools includes $1 million winner (and DraftKings Pro) Peter Jennings along with other experienced daily fantasy players and analysists.
The daily fantasy sports tools that the site provides are used my many professional DFS players and are simple enough for even recreational players to be able to utilize.
Fantasy Labs provides services for daily fantasy players that play NFL, NBA and MLB. Of course, they have player rankings, projections, and all the latest player news too. Their staff of seasoned fantasy writers produces some of the most insightful articles around, they have an informative podcast and all of these great DFS resources are totally free.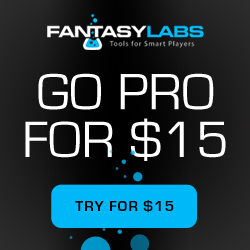 But, if you are really serious about winning at daily fantasy sports the premium tools are where it's at.
Player Modeling
In order to determine which players you should have in your lineup you can rely on what "the experts" on the web think, or you can create your own player model.
The Fantasy Labs player modeling tool allows you to utilize a wide variety of filters including Vegas lines, upside probability, performance consistency, salary changes, and a whole lot more using their tremendous database of information available to subscribers.
You can even test the model that you develop against previous games allowing you to tweak your model to make sure it has a strong record of success.
Plus, even if you can't perfect your own model, your premium subscription allows you access to DFS models built by the pros.
DFS Tool of the Week is brought to you by


Lineup Optimizer
Once you have your player projections all set, you can use the Lineup Optimizer to generate your lineups on both DraftKings and FanDuel. The tool lets you exclude players or even whole teams from your lineups, and you can also lock players into your lineup so you can build lineups around them.
Trends
Tracking salaries is a key aspect to being successful at daily fantasy sports. The Tracking tool at Fantasy Labs shows trends in players' salaries on DraftKings and FanDuel and allows you to see what factors influenced those moves in salary.
Expert Analysis
As we mentioned earlier, Fantasy Labs has some of the best DFS analysts in the business. Their original content, news updates and advice on the strategy involved in playing daily fantasy sports makes Fantasy Lab one of the best DFS tools on the market.