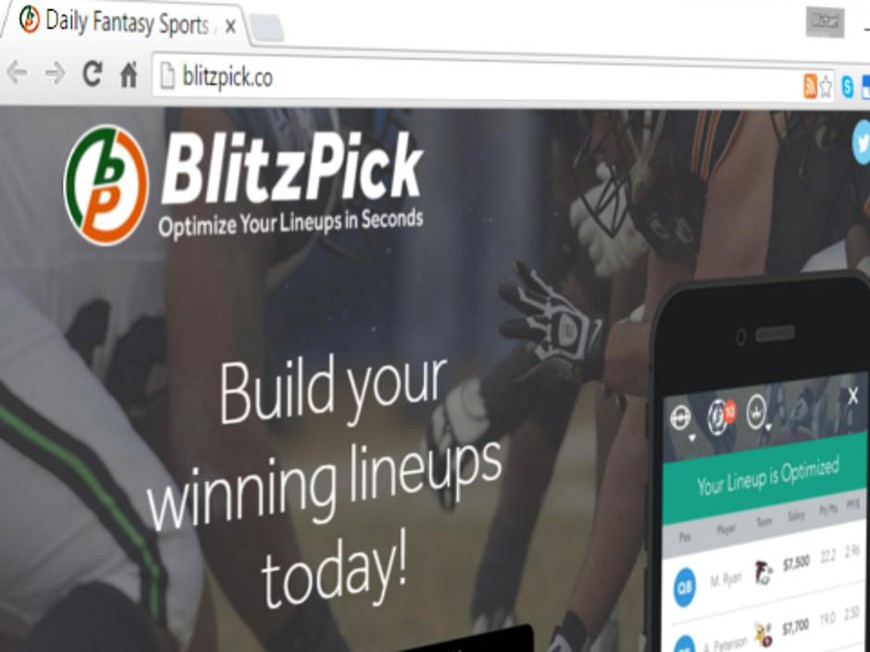 Many people that play daily fantasy sports, but not everyone has tons of time to devote to their hobby. In fact, many players depend on being able to do their research and set their lineups on the go in order to enjoy playing daily fantasy sports.
Well if you are one of the people, and you have a smartphone, then this week's daily fantasy tool of the week can help. BlitzPick is a mobile app available on both the Android and iOS platforms that helps players build winning lineups.
Created by professional poker player turned DFS tech entrepreneur, Brett Richey and his partner, successful sports bettor Eric Liu, BlitzPick was designed to help recreational daily fantasy sports players compete with the sharks.
By providing player projections that are developed by combining advanced metrics along with proven sports betting algorithms, BlitzPick provides both experienced and inexperienced daily fantasy sports players the tool they need to enjoy their hobby without the hours of research.
DFS Tool of the Week is brought to you by


BlitzPick also has a lineup optimizer that allows you to make sure you have your favorite players in action and lets you avoid those players you want to root against.
When you download and install BlitzPick you will also get access to the latest player news and updates so that you can make sure that no matter where you are, you have the latest information at your fingertips.
You get this amazing daily fantasy sports tool free. There is even a premium version that allows subscribers to customize the tool even further, so fire up your mobile device and give BlitzPick a try.