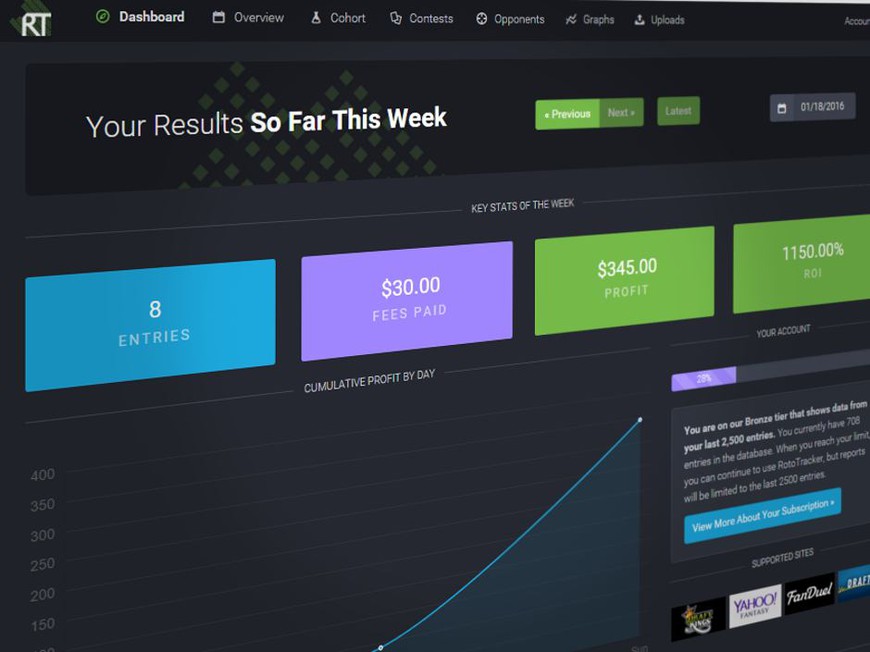 Earlier this week leading DFS bankroll tracker, RotoTracker, launched a fast, sleek and updated version of their tool, calling it RotoTracker: Evolved.
Currently in beta testing for premium tier customers, the site has a new interface that boasts dozens of new features and the capability to handle the upload of larger DFS files faster.
Database improvements have resulted in some reports being generated up to ten times faster, which is great news for customers uploading large results files.
There is also a new weekly dashboard which has already drawn praise from users. At a glance, it displays all the most important top-line figures, with a graph of profit for the week, the entries with the largest cashes and a breakdown of entries based on sport, type of contest, day of the week and DFS site.
Evolved also sports a completely new design to make things cleaner and smarter. Updates have been made to every report and widget to give the user a more cohesive experience.

Other exciting features include:
An overhaul of Profit graphs, with three multi-line charts that plot your cumulative wins broken down by site, sport or category.
Cohort (grouped) reports for contest size and fee are now grouped into bands by default.
New facility to delete uploaded files and associated data.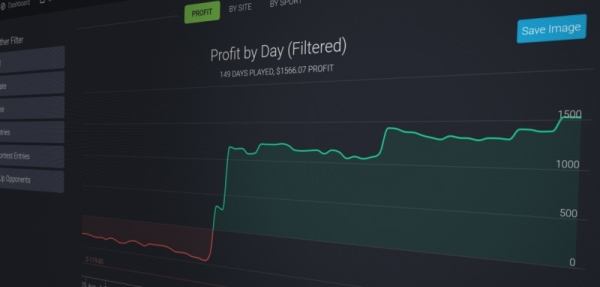 If you haven't tried RotoTracker yet, you can sign up for a free account here and upgrade to a paid account for as little as $2.50 a month so that you can check out Evolved for yourself.