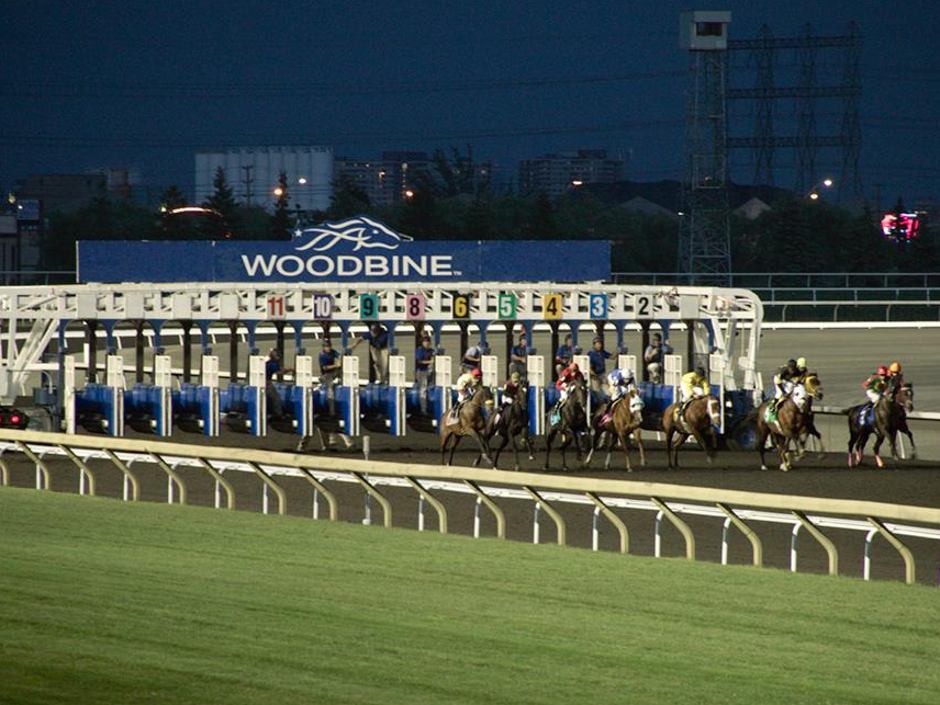 Saturday's Grade 1 Woodbine Mile is a Breeder's Cup Mile win-and-you're in event that has led to some recent Breeder's Cup success. The $800,000 (CAD) turf race catapulted World Approval to last year's championship, and did the same for Wise Dan in both 2012 and 2013. This year the race will feature a field of 9 including 3 millionaires (Oscar Performance, Divisidero, and Good Samaritan), 2 European shippers (Lord Glitters and Stormy Antarctic), a filly (La Sardane), and a local hero (Mr. Havercamp).
Get a $100 sign up bonus at twinspires.com
The filly, La Sardane, looks like the only speed in the race and her early figures are not blistering, so I expect a tepid pace. I also do not expect this long shot to be there in the lane as Woodbine turf mile races are won wire to wire at a mere 7% clip.
The best speed figures of this group belong to 7/2 morning line Oscar Performance. If he runs to his Belmont form 2 races back he should be a threat, but this colt was vanned off the grass in the Arlington Million last month, so I will have to give him a race to re-prove himself before I can back him.
Several other accomplished grass runners will also be in the mix. Breaking from the rail will be Good Samaritan and his $1.3million bankroll. After having success on the grass, Good Samaritan has run his last 8 on the dirt compiling 2 grade 2 wins along the way. He was keeping company with some real monsters like Diversify and Mind Your Biscuits, without having much recent success. This will be his first turf try in over a year, which looks like an attempt to recapture old form as recent efforts have been lackluster.
Delta Prince has won a grade 2, the King Edward, which is run here at Woodbine. He recently finished 2nd in the grade 1 Fourstardave at Saratoga where he chased a brisk pace and almost got the nod. Also coming out of the Fourstadave is Divisidero who finished 2 lengths behind Delta Prince while following the same tactics. These two will need to be a little closer this week where I expect a more frolicking pace scenario.
Local favorite, Mr. Havercamp, is coming off of a grade 2 Woodbine win, albeit at 7 furlongs over a yielding turf course. That improved his lifetime mark at Woodbine to a perfect 4 for 4. His speed figures are modest for this group but he will likely be well bet by a familiar crowd.
The two Euro-shippers are both capable sorts and each will be administered Lasix for the first time. Lasix is an anti-bleeding medication which is frowned upon across the pond. Stormy Antarctic has been running exclusively in Group 1 affairs this year with 2 wins, 2 seconds and a third.
The other shipper is the horse I landed on this week, Lord Glitters. Racing against top competition, he has not finished out of the money in over 2 years. His running lines have include comments like "steadied" and "held up in rear", yet he consistently finds a way to get there. I selected Lord Glitters over fellow shipper Stormy Antarctic based on Lord Glitter's better runs against common foes, including multiple group 2 winner Beat the Bank.
The bottom line is Lord Glitters for the win.