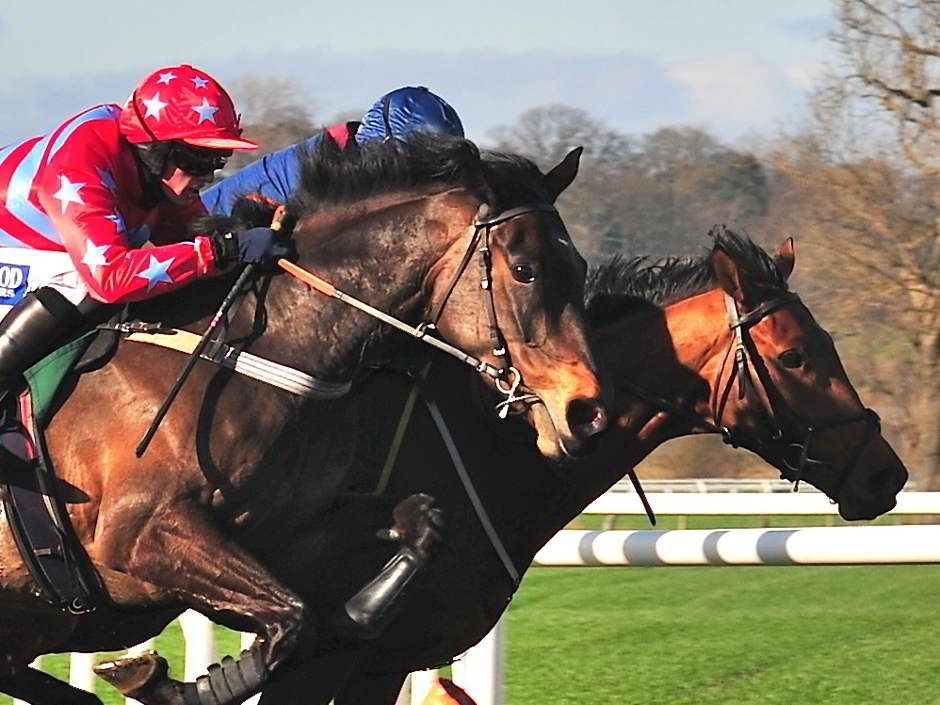 Breeder's Cup weekend is finally here! 14 championship races will be run over two days at Churchill Downs. 5 races will be run on Friday featuring the juvenile divisions, with the remaining 9 races on Saturday will be contested by 3yr olds and up.
Get a $100 sign up bonus at twinspires.com
Instead of focusing on the nuts and bolts of a single race, this week I will provide my top 3 picks, in order, for all 9 of Saturday's. So let's get started.
Filly & Mare Sprint
1. Golden Mischief – Closed to a slow place in a great prep. Has improved in 2nd race off a layoff 3 times in a row. Hoping this makes it 4 straight.
2. Marley's Freedom – traveled farther than anyone in the field and still drew off.
3. Selcourt – 3 race win streak. Will have to battle for the front.
Turf Sprint
1. Chanteline – Will need pace to run at. Has always improved 2nd off of layoff. Speed figures put him a nose in front of Disco Partner.
2. Disco Partner – Should be right behind the speed in a perfect spot.
3. Bucchero – Huge early speed figures.
Dirt Mile
1. Catalina Cruiser – Has never been challenged in his 4 lifetime starts. Won all 4.
2. City of Light – Had a horrible trip in the Forego and finished 2nd, only 1.6 lengths back. Trakus shows he traveled 31 feet farther than the winner.
3. Isotherm – Sat 2 lengths off of monster factions in his last. Finished just behind Accelerate and West Coast, a couple of BC Classic contenders. A more sensible pace and he will be right there.
Filly & Mare Turf
1. A Raving Beauty – Was pressured on the lead at 1m and still won his last. Multiple G1 winner.
2. Sistercharlie – Chad Brown turf trainee has won 3 of 4 this year, all G1 wins.
3. Fourstar Crook – Closed well despite brutally slow paces in his last 2. Hoping for a better setup.
Twinspires Sprint
1. Promises Fulfilled – I think he will be on the front. CD 6f races are won on the front at a 46% clip.
2. Limousine Liberal – Best of the bunch from the back of the pack. I think he will get close.
3. Whitmore – Should be right there, my only concern is the rail draw.
Turf Mile
1. Mustachry – With recent rain and a soft turf course, I am giving an edge to European horses and Mustachry has been running with tons of heart and winning 3 of last 4.
2. Happily – Has been chasing the French phenom Laurens, so this race may be a better spot for her.
3. One Master – Euro shipper has been running well, but the inside post will be a hindrance.
Get a $100 sign up bonus at twinspires.com
The Distaff
1. Monomoy Girl – 10-8-2-0 lifetime, highest last race speed rating.
2. Wow Cat – Chilean champion finally found her U.S. groove in her last. If she is back to the top of her game she will be best of the rest
3. Champagne Problems – Blocked in her last and still missed by less than a length. I will give her another chance to get on my trifecta ticket.
BC Turf
1. Enable – Legendary Frankie Dettori hopes to make it 9 in a row for this deserving even money favorite.
2. Hi Happy – Ran wide to a blistering pace and only missed by a neck in the Knickerbocker. The same effort gets her close here.
3. Channel Maker – Seemed to turn things around this summer while winning 2 of 3 top graded stakes. The big change was learning to run up front. Great recent early speed and has held it well.
BC Classic
1. West Coast – lightly raced in 2018 after chasing Gun Runner in 2017, I expect an improved effort off of his 2nd place in the Awesome Again.
2. Thunder Snow – Taking a shot that his 2nd in the Jockey Club Gold Cup will be a springboard to success in the U.S.
3. McKinzie – 3yr old steps up against older but his speed figures fit well and he gets the services of Mike Smith in the irons.