Hawthorne to Host $250,000 G3 Illinois Derby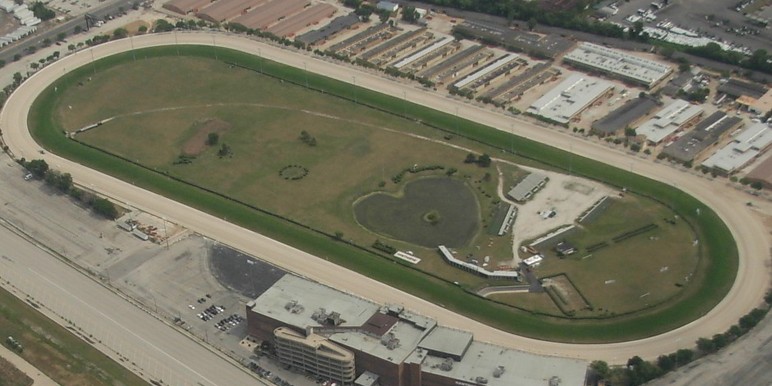 This weekend takes us off of the derby trail and into the Land of Lincoln for the $250,000 G3 Illinois Derby. There are no Kentucky Derby points offered in this race so there are no derby contenders, but several horses are triple crown nominated and will be using a win in this race as a possible springboard to the Preakness or Belmont Stakes. The race will be contested by 7 three year-old hopefuls at 1-1/8 miles around the 2-turn Hawthorne dirt surface.
Get a $100 sign up bonus at twinspires.com
This race typifies the state of Illinois racing as the Illinois Derby was at one time a G2 Kentucky Derby prep with a $500,000 purse. The grade was reduced in 2010, the purse has been halved, and 2002 Illinois Derby, Kentucky Derby and Preakness Stakes winning War Emblem is nowhere to be found.
Over the last 40 dirt route races at Hawthorne, 25% have been won in wire to wire fashion and 25% have been won by deep closers. More recently, however, front runners are 0 for the last 7 races and the average number of lengths behind at the first call is a whopping 6.4 lengths, with the 2nd call faring not much closer at 5.6 lengths. Winning post positions are evenly distributed. Looks like I am going to be leaning towards closers.
In a short field of 7 where I am going to be favoring closers, the first thing I see is that there are several early speed horses who will be providing the desired pace setup.
Todd Pletcher's Hedge Fund put up staggering early fractions in his 3rd lifetime start in the G3 Sunland Derby and did well to hold 3rd. The Sunland Derby has turned into a key race as 4th place finisher Irap won the Bluegrass Stakes, and 2nd place finisher Conquest Mo Money repeated his 2nd place finish in the Arkansas Derby, barely beaten by 2yr old champion Classic Empire.
Compared to Hedge Fund, the other speed in the race looks cheap, but they are still "need the lead" types who will push the pace and set up the late runners. Stand and Cheer is 1 for 8 lifetime and has battled for the front in his last four tries with modest pace figures. St. Louie Guy is a sprinter who found success in his first attempt at a route where he won by 9 lengths in an optional claiming affair at Hawthorne. The fact that he went off as the 3-5 favorite makes me question the level of competition that day and his speed figures were nothing to write home about.
From the back of the pack we will have Hollywood Handsome who put up the highest last race speed rating of this group while finishing 4th in the Louisiana Derby. That speed figure was a big jump from his last race. In the La. Derby he rode the rail around the first turn and had plenty of pace to run at. While the race must be respected, I think it set up perfectly for him and I don't expect a repeat performance.
The #6, Mr. Misunderstood has 4 wins in 7 starts but a dry dirt course has not been his best surface. He has 3 wins on the turf and another in the slop, and is 0 for 3 on a fast track.
Get a $100 sign up bonus at twinspires.com
The horse I landed on is the #1, Multiplier. Trainer Brendan Walsh shipped this horse up from the Fair Grounds in Louisiana to make just his third career start. He only recently broke his maiden, but what I like is his steadily improving speed figures in each race, as well as his late running style. His maiden win on March 18th was in a race where he was wide on both turns and had no pace to run at. Additionally, Jockey James Graham will be aboard Multiplier and it's key to note that Graham had been riding the #3, Ken McPeek trainee It's Your Nickel, in his last three races, including the G2 Bluegrass Stakes at Keeneland.
Multiplier for the win and let's hope for a price.