The Preakness Stakes: Making a Case for Classic Empire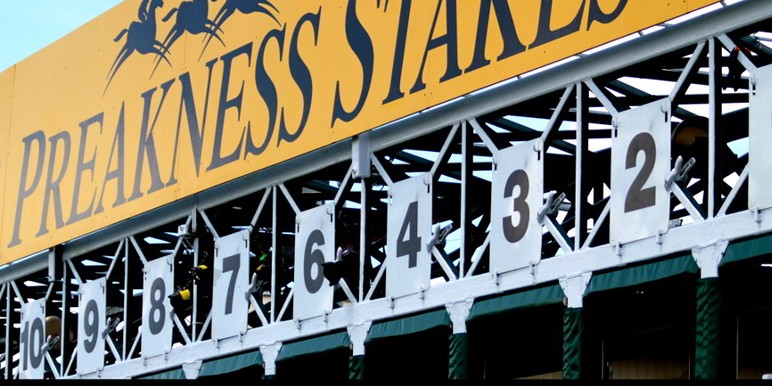 The Preakness Stakes, 2nd jewel of the triple crown, will be run on Saturday at Maryland's Pimlico Race Course. The Preakness Stakes is a 1-3/16 mile affair and will feature 10 runners including Kentucky Derby winner and morning line favorite Always Dreaming. I expect Always Dreaming to go off somewhere less than even money, which means I will be looking elsewhere for a better price.
Get a $100 sign up bonus at twinspires.com
Pimlico only runs 12 racing dates a year, making track bias information scarce, so let's get straight to the handicapping.
The pace of the race is going to be dictated by the #10, Conquest Mo Money, and the lightly raced Multiplier, winner of the Illinois Derby, who will break from the rail. Always Dreaming has the tactical speed to be on or near these two and I do not think there is a chance that jockey John Velasquez will allow anyone to steal this race on the front end. While I don't see the pace being crazy fast, I do think it will set up perfectly for my selection, Classic Empire, the 3-1 morning line second choice who should be just off the leaders on the backstretch.
Classic Empire finished 4th in the Kentucky Derby, well beaten by Always Dreaming, but there are several reasons that I will select him to win. First, it has been well documented that Classic Empire was obliterated in the cavalry charge out of the gate at Churchill Downs. He was squeezed from both sides forcing him to drop back to 13th, far out of his normal stalking position. In addition, he received a big chunk of dirt in his eye and required treatment after the race.
The next unlucky part of his trip in Kentucky was that he was wide throughout on a track that was favoring the inside. Just look at Lookin at Lee's dream trip along the rail where he was able to close from 17th all the way up to 2nd just by saving all the ground. NO horse on the outside was making up any ground except Classic Empire. Classic Empire saved none of that ground, traveled wide and, according to Trakus data, he covered 75 feet more than Always Dreaming and 90 feet more than Lookin at Lee. With the average length of a horse being 8-9 feet, that 75 feet covers the 8-3/4 length margin of defeat.
Then there is Classic Empire's form cycle. In 2016, Classic Empire was the 2-yr old champion and made his 2017 debut in February in the G2 Holy Bull where he finished a disappointing 3rd. He didn't get back to the races again until April at the Arkansas Derby, a must-win situation in order to get the points needed to qualify for the derby. He won that race and then had the troubled derby trip. The importance to me is that Classic Empire is entering the 3rd race of his current form cycle and should be at or near peak condition. I believe he is ready to make a step forward in the Preakness.
Get a $100 sign up bonus at twinspires.com
With all of these factors pointing me towards Classic Empire, I hope to get at least the 3-1 morning line odds.