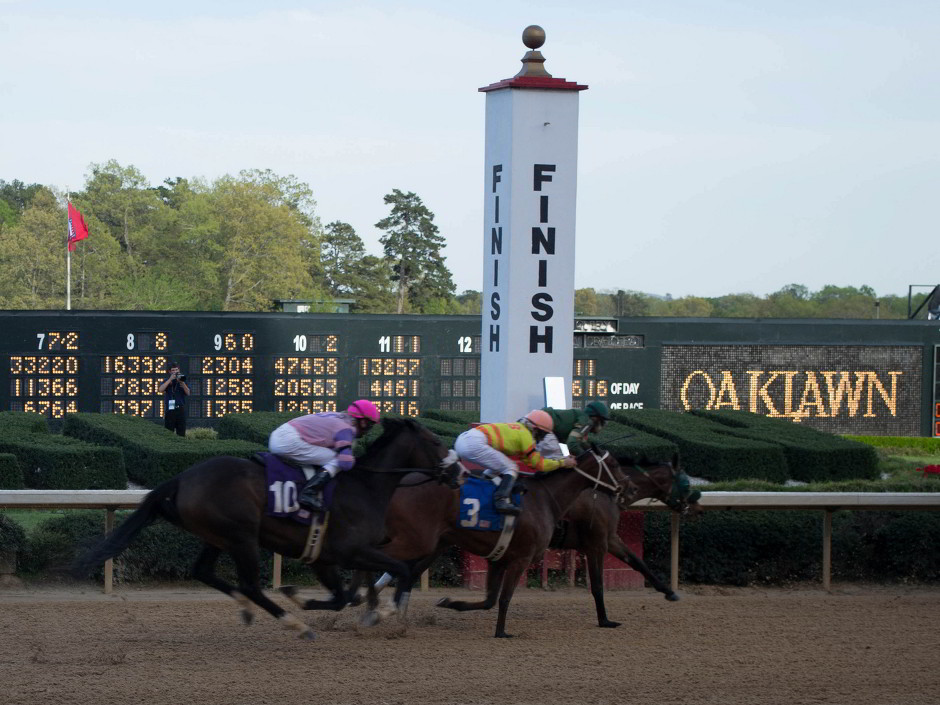 This weekend presents the last chance to accumulate enough points towards entering the starting gate in the 2018 Kentucky Derby. Saturday's 11th race at Oaklawn Park will be the1-1/8 mile G1 Arkansas Derby where the 100-40-20-10 Kentucky Derby points may be the real prize, over and above the $600,000 winner's share of the purse.
While Quip and Magnum Moon's 50 points already guarantee them a spot in the run for the roses, other solid contenders are in dire need of a top 4 finish to punch their tickets. Solomini's 34 points would have made him a shoe-in in any previous year, but this year he may need one more in the money finish. Combatant and Dream Baby also need a top 3, so this field is ripe for a battle.
Get a $100 sign up bonus at twinspires.com
The pace of the race does not look very contentious as only Solomini has posted early speed figures worthy of a second look, and he is not even a horse that wants to be on the engine. Others, such as morning line favorite Magnum Moon and TB Derby winner Quip, have shown a proclivity to be up front but neither has posted the speed figures to be there in G1 company.
With this pace setup, I see Solomini alone on the front end early with a battalion of others looking for that perfect stalking trip. I am going to go out on a quick limb and say that Solomini will wire this field. At a 2-1 morning line however, I will be looking for a bigger price and will be concentrating on finding a solid 2nd place runner for an exacta combination.
Magnum Moon, trained by Todd Pletcher, is a perfect 3 for 3 lifetime including a G3 victory in the Rebel Stakes. In that race he bested Solomini, by 3-1/2 lengths. Since that win Magnum Moon has continued tearing up his stablemates in the morning with 2 more bullet workouts. Though lightly raced, this youngster is worthy of his 8/5 morning line but with such a short price I am going to keep looking.
From the #9 post is Combatant, one of 3 Steve Asmussen entries. Combatant has finished in the money in 2 graded stakes but has yet to revisit the winner's circle since breaking his maiden. Of Asmussen's other 2 horse, Tenfold will be making his stakes debut while Dream Baby Dream will be looking for another major step up after a 2nd place finish in the G3 Sunland Derby.
The horse I landed on for 2nd is Quip. After winning the Tampa Bay Derby by sitting second to a slow pace and exploding home, Quip had been entered in last week's Bluegrass Stakes but was scratched and shipped to Oaklawn when the Keeneland weather was in question. Quip's TB Derby looked even more impressive as the place runner, Flameaway, came back to finish 2nd again in the Bluegrass. This tells me that Quip is sharp and needs to run ASAP. Since he is already guaranteed his place in Kentucky, there is no other reason for him to run here besides the thought that he is chomping at the bit.
Get a $100 sign up bonus at twinspires.com
This week's wagers will be an exacta box with Solomini and Quip, along with a win bet on Solomini if his post time odds are greater than 2-1.