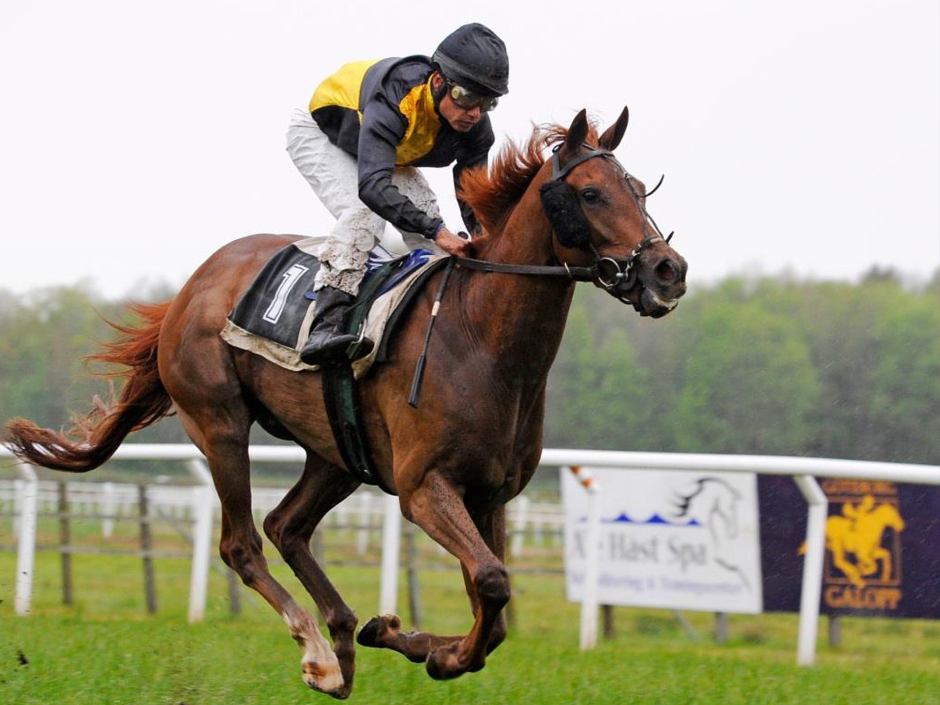 The $1,000,000 Kentucky Oaks will be run next Friday May 4th. The Oaks is the headline race on the day before the Derby and is run for 1-1/8th miles around 2 turns by the top fillies who have earned their way into the fray.
Get a $100 sign up bonus at twinspires.com
For this year's big pair of races we will be taking a look at the Oaks this week, and the Derby next week, and hope to build a nice Kentucky Oaks/Derby Double ticket. So let's get to isolating some price horses for this ticket.
The Oaks' field will be 14 strong, not quite the 20 starters in Saturday's Derby. Many pundits have the top two contenders being Midnight Bisou and Monomony Girl, and the favoritism for both is well deserved. Each has won 2 graded stakes this year.
Midnight Bisou is trained by William Spawr and should be the only west coast representative in the field. Coming off of a victory in the G1 Santa Anita Oaks, Midnight Bisou will be trying to break Spawr's 0 for 13 streak when shipping a horse.
Monomony Girl, trained by Brad Cox, is a neck away from being a perfect 6 for 6 lifetime, having recently cruised to a victory in the G1 Ashland at Keeneland. With Florent Geroux aboard, Monomy Girl has won on the front end and as come from the back of the pack.
The most interesting horse to my eyes is Rayya, who recently shipped to Bob Baffert's barn and will be making her first start outside of Dubai. Rayya ran in the UAE Derby where she finished an outstanding 2nd while running against the boys. That race's winner was Mendelssohn, who ran a monster race and won by 18, but Rayya still came home 3 lengths in front of the next horse for a clear 2nd. I will also note that the UAE Derby is run at 1-3/16 miles and she may be the only Oaks runner ever to come into the Oaks cutting back in distance.
Another prospect is My Miss Lilly. Coming off of a win in the G2 Gazelle at Aqueduct, My Miss Lilly covered 26 feet more ground than her closest 2 rivals, one of whom was Sara Street, who will also run in the Oaks. This Mark Hennig trainee posted the highest speed figure in the field that day while also proving she could handle the 1-1/8 mile distance. Sara Street, though beaten, also ran a great race that day. She battled the front end and set the table for a closer while still holding on for 2nd, beaten only a half-length.
The pace of the race should be set up by Amy's Challenge. This filly has never won beyond 6f but put up quite a fight in her 2 route efforts, almost lasting in both. It will be important to be sure Amy's Challenge is not scratched from this field as her pace influence will be huge. IF she is there, Amy's Challenge will go to the lead at all costs and guarantee a pace to run at.
Get a $100 sign up bonus at twinspires.com
For win bet value, the horse I would play on top is Rayya. Her run against the boys at 1-13/16 miles proves a lot and I would take a chance with her on top. But this week's challenge is to put together the first half of an Oaks/Derby double ticket, so I will give three horses to play.
For the 1st leg of this double I will be using 3 horses: Rayya, Monomony Girl, and My Miss Lilly. Check back next week for the Kentucky Derby leg of our Oaks/Derby Double.