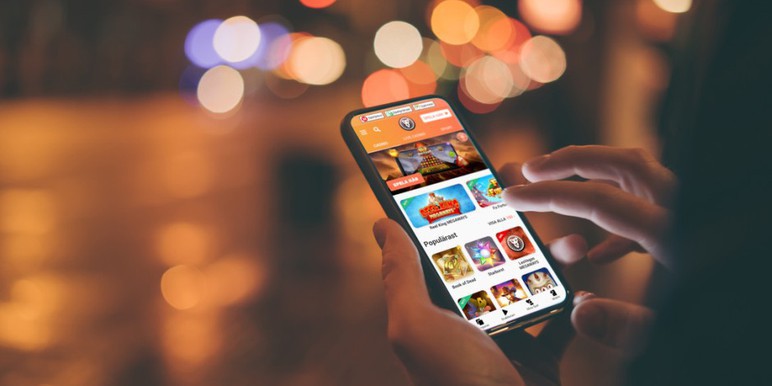 We think that the timing is right, the partner is right, and LeoVegas is ready to do itSwedish mobile gaming company Leo Vegas AB (LeoVegas) will enter the US market for the first time following an agreement with Caesars Entertainment to launch the LeoVegas online casino brand in New Jersey during the first half of 2022.
The agreement calls for LeoVegas to gain market access in New Jersey through a license held by one of Caesars' land-based properties.
LeoVegas plans to deploy its proprietary technical platform (PAM), called Rhino, in New Jersey before expanding into other states. The platform is subject to certification by the state's Division of Gaming Enforcement, which CEO Gustav Hagman said would occur during the summer and fall of 2021.
The online casino market in New Jersey is one of the most lucrative—and competitive—igaming markets in the United States. All licensed operators combined generated north of $100 million in revenue every month.
Borgata is one of the market leaders: Its variety of online casino brands, including BetMGM and Borgata, among others, generated $30 million in revenue last month. Golden Nugget, with brands including Betfair and Sugarhouse, is similar in stature. Combined, the pair control almost two thirds of the New Jersey igaming market.
Operators on the Caesars license are comparatively much smaller. Harrahs Casino, 888casino, Wynn and its own Caesars Casino brands generated just over $8 million last month for a 7.8% market share.
During a May 17 conference call to announce the deal, Hagman predicted that LeoVegas would have its first customers in the US "at about this time next year." He said the company would also be opening an office in New Jersey, but did not say where.
"This is a huge milestone for us as a company," Hagman said. "We think that the timing is right, the partner is right, and LeoVegas is ready to do it…This is just the first of the states that we're entering in the US. You should see this as a plan to entering all states that are casino accessible. There will be more to come over the years."
We're definitely more intent to grow the business rather than look at the profit line too much.While Hagman called Caesars "someone we can grow with," he later clarified that LeoVegas was not bound to working with the gaming giant in other states. "Of course, we would talk with them first," he said.
Hagman said New Jersey's online gaming market yielded $1.29 billion in 2020 and is projected to create more than $3.0 billion in revenue by 2026. "By then, it will be far bigger than the Swedish market is right now," he said.
CFO Stephan Nelson said it was "a bit too early" to speculate on when the expansion into the US would turn profitable, but he said it could happen within the first two years.
"The costs won't be huge in 2021," he said. "We're definitely more intent to grow the business rather than look at the profit line too much. We are also very ROI driven, so you can be rest assured that the investment we make, we will have a clear profitability target on that. The bigger the opportunity, the more we will invest."
Rhino is fully ported to Google Cloud for scalability and stability, and includes casino, live casino, sportsbook and bingo. The platform currently handles more than 1 billion account transactions per month, is licensed in eight jurisdictions and supports 14 brands.
This includes Royal Panda, which completed its migration to the platform in late April, and Expekt, which LeoVegas completed its acquisition of on May 19. Expekt migrated to Rhino as part of the acquisition and was also relaunched in Sweden on May 19. All of LeoVegas' brands are now running on the Rhino platform.
"There's an advantage to having your own platform," Hagman said. "In the long run it becomes a lot more scalable, as we've seen in markets in Europe [and elsewhere]. There are up-front costs, but we're seeing a lot of [our] competitors struggling with their third-party suppliers today. Some people are changing platforms. That's a huge thing to happen to a company. You don't want to be in that position."
According to LeoVegas, Rhino handles more than 60 game integrations from casino providers and sportsbooks, and more than 30 payment service providers, including support for Open Banking.
LeoVegas began trading its shares on the US OTCQX market last March in anticipation of its entry into the US online gaming market.
The agreement with LeoVegas is Caesars' second international integration with a European gambling operator. Caesars closed on its $3.7 billion takeover of British gambling company William Hill in April. Earlier this month, Caesars said it would rebrand its retail sports betting operations from William Hill to Caesars, and its online sports betting app to Caesars Sports.