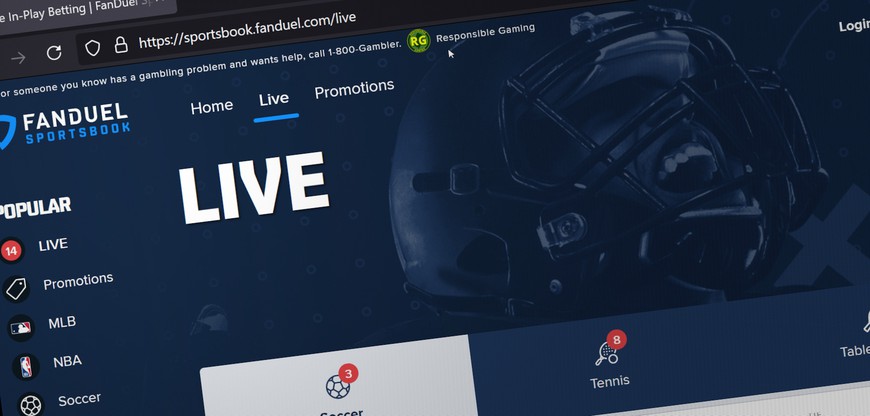 FanDuel has taken a big lead over its competitors in the opening months of online sports betting in Michigan. The operator grabbed a 48% share of the market in May, up from 34.5% in April, while revenue surged to a record $9.3 million, up from $7 million in the preceding month.
But overall sports betting revenue fell for the second consecutive month to $19.5 million, down 4% from the $20.4 million the market yielded in April and off 39% from the market's record high of $32.3 million in March.
The decline in revenue since March is largely attributed to the end of several professional sports seasons, reducing overall activity in the market.
For the second consecutive month, BetMGM and DraftKings were able to retain their second and third place positions, respectively, in terms of market share and revenue. As they have done in the online casino market, the trio of FanDuel, BetMGM and DraftKings appear to be solidifying a Big Three position well ahead of several other competitors.
But unlike FanDuel, both BetMGM and DraftKings lost market share and revenue. BetMGM had just under a 27% share of the market and reported $5.3 million in revenue in May, but the operator was just over the 27% mark and grossed $5.5 million in April.
DraftKings fared worse, its market share dropping to under 10% and revenue falling to $1.9 million, compared to 16.5% and $3.4 million in April.
Among the smaller operators in the space, Penn Sports/Barstool and PointsBet went in opposite directions and are now both about the same size in terms of market share and revenue.
Penn Sports/Barstool's market share fell to about 5.5%, down from just under 12% in April. Its revenue also fell to $1.1 million, compared to $2.4 million the previous month. Meanwhile, PointsBet grew its market share to 5% and revenue to $1 million, up from 4% and $808k in April.
Mary Kay Bean, spokeswoman for the Michigan Gaming Control Board (MGCB), told pokerfuse that the first few months of online sports betting "appear to be largely event driven. We had a lot of interest in the Super Bowl and March Madness."
She added that the market was still new, so any projection by the MGCB into what it would look like in the coming months would be purely speculative. "We just plan to continue keeping track of the numbers," she said.
The NFL's Tampa Bay Buccaneers defeated the Kansas City Chiefs in Super Bowl LV on Feb. 7. Two NCAA Division I basketball tournaments, aka March Madness, began the following month, with the men's tournament running from March 18 through April 4 and the women's tournament starting March 21 and ending April 4. The contests were won by the Baylor Bears and the Stanford Cardinal, respectively.
The NBA Playoffs began on May 18 and are currently in the conference final stage, with the finals scheduled to run from July 8 to July 22, if necessary. Meanwhile, the NHL's Stanley Cup Playoffs began on May 15 and are currently in the semi-finals, with the finals scheduled to wrap up by mid-July.
Horseracing's three marquee races—the Kentucky Derby, Preakness Stakes and Belmont Stakes—took place on May 1, May 15 and June 5, respectively. MLB's regular season started on April 1 and runs through September.