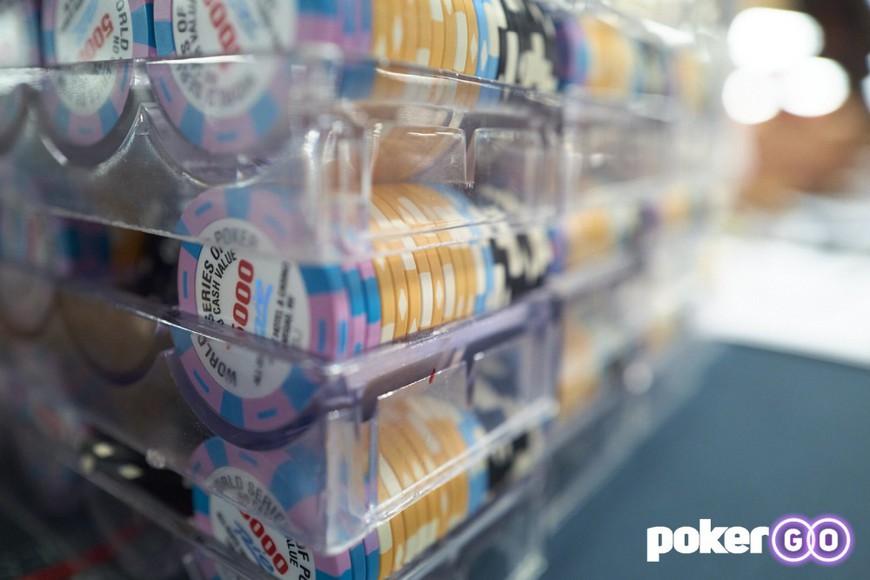 There has been a lot of uncertainty whether international players would be able to participate in the 2021 World Series of Poker and especially the prestigious $10,000 Main Event. In September, US officials stated that travels restrictions would ease in early November, but until now no firm date has been given.
Finally, that confusion has been resolved: the United States announced the ease of travel restrictions as of November 8. As originally scheduled, that would make it very hard for any international player to play a Day 1 flight of the Main Event—they might have had enough time to make late registration, but only just.
So WSOP organizers responded immediately and decisively. It announced on Saturday that it had added two starting days: Day 1E will take place at 11am local time on November 8; the final flight (Day 1F) is then scheduled one day later at noon.
Players can still register directly into a Day 2. As a result, the last chance to register for the 2021 WSOP Main Event in Las Vegas will close at approximately 3.40pm local time on November 10 during Day 2CEF.
The live poker pinnacle event of the year was initially scheduled to contain four starting days—already one more than previous editions. However, the extra two flights can certainly be considered as an unprecedented move—especially on such short notice, making it the biggest first phase of the Main for at least a decade.
The flagship tournament was scheduled to have one day off prior to the final table on November 16 and 17. However, with the additional starting flights and Day 2s this is no longer the case.
Day 3 was moved from November 10 to 11 and all subsequent tournament days were pushed back as a result.
WSOP

2021 Main Event Reschedule: Key Facts and Dates
Six Day 1 flights (Day 1A to 1F) running each day from Nov 4 to Nov 9 inclusive.
Each Day 1 starts at 11am local time, except for Day 1F which kicks off at midday.
Flights A, B and D lead into Day 2s on Tuesday, Nov 9.
Flights C, E and F lead into Day 2s on Wednesday, Nov 10.
Late registration directly into a Day 2 means that the last chance to register is approx. 3.40pm on Nov 10.
Day 3 runs on Nov 11.
New International Travel into the US from UK, Europe and Australia
The ease of travel restrictions, now slated to come into force on November 8, concerns dozens of countries around the world. It includes all 26 European nations in the Schengen zone which covers most of the EU plus Norway, Iceland and Switzerland.
Other international poker enthusiasts now able to enter the US directly include residents of the UK & Ireland, China, India, South Africa, Iran and Brazil, Reuters first reported on Friday..
Prior to entering the United States, all travelers need to provide a negative PCR test within 72 hours of departure.
Another country which may allow poker players a trip to the US in time to participate in the 2021 WSOP Main Event is Australia. Some Aussie poker pros have already been taking part in the gold bracelet events but had to apply for a travel exemption in order to make the trip.
This is now also set to change in November as well, according to recent news reports., with Australia lifting its travel restrictions of its own citizens leaving and returning to the country. Returning vaccinated Australians will still have to undergo seven days of home quarantine, Bloomberg reports.
All those wishing to participate at the WSOP still need to provide proof of full vaccination with one of the FDA-approved COVID-19 vaccines or those listed for Emergency Use from the World Health Organization (WHO). International participants have their documentation verified manually; American players can take advantage of the CLEAR app to upload everything ahead of time.
The proof of vaccination requirement caused something of a stir in the international poker community. While it was required for participants and media, it was revealed that staff do not have to be vaccinated. However, they were offered a cash incentive to receive jabs during the ongoing series.
The in-person festival has been underway now for more than two weeks and there has been no known COVID-19 related incident. While the overall numbers across the board are down compared to the 2019 edition so far, the attendance has been solid in all low-stakes buy-ins.
WSOP

2021 Main Event: New Full Schedule
Date
Time (

PST

)
Main Event Day
Thu Nov 4
11 am
2021

WSOP

Main Event Day 1A
Fri Nov 5
11 am
2021

WSOP

Main Event Day 1B
Sat Nov 6
11 am
2021

WSOP

Main Event Day 1C
Sun Nov 7
11 am
2021

WSOP

Main Event Day 1D
Mon Nov 8
11 am
2021

WSOP

Main Event Day 1E
Tue Nov 9
Midday
2021

WSOP

Main Event Day 1F
Tue Nov 9
11 am
2021

WSOP

Main Event Day 2ABD
Wed Nov 10
11 am
2021

WSOP

Main Event Day 2CEF
Thu Nov 11
11 am
2021

WSOP

Main Event Day 3
Fri Nov 12
11 am
2021

WSOP

Main Event Day 4
Sat Nov 13
11 am
2021

WSOP

Main Event Day 5
Sun Nov 14
11 am
2021

WSOP

Main Event Day 6
Mon Nov 15
11 am
2021

WSOP

Main Event Day 7
Tue Nov 16
1.30 pm
2021

WSOP

Main Event Day 8
Wed Nov 17
1.30 pm
2021

WSOP

Main Event Day 9