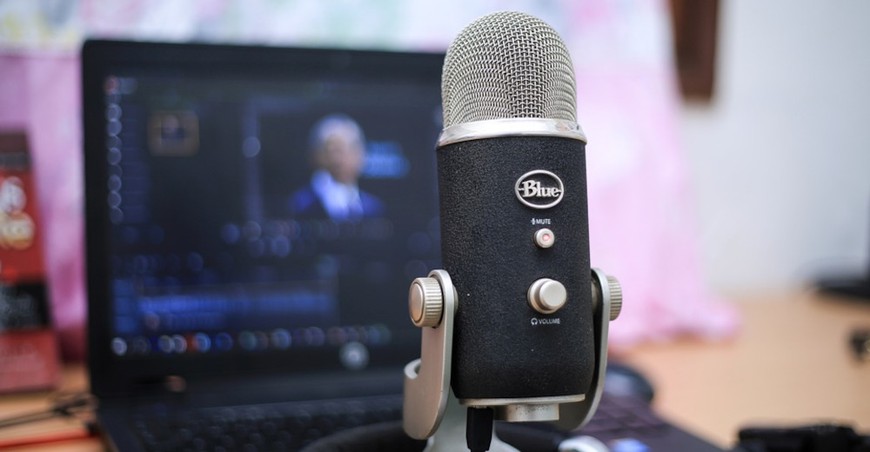 Online gaming operators should focus on building their own content — a "gamification layer" — to attract players to their platforms, rather than rely on bonuses, which is an unsustainable strategy, according to Richard Schwartz, CEO and co-founder of Rush Street Interactive (RSI), parent company of BetRivers.
As reported last week by US Gaming Review, Schwartz predicted that states that already have, or are in the process of introducing, online sports betting are likely the next in line to have legal online casino gaming.
"A year ago, you had a small number of casinos that were supportive" of such an expansion, Schwartz said in a recent Global Gaming Business (GGB) podcast. "Now everyone supports it."
"You have land-based casino support which didn't exist in the past, you have state governments realizing that the revenue base would be much larger, and you even have online companies that maybe didn't have a land-based history also recognizing the value of the sportsbook companies that promote a sportsbook brand. We have all of these forces [pulling] in the right direction."
Play online at
BetRivers Casino Michigan
and claim one-of-a-kind welcome bonus of
$250
with wagering requirements
of just x1!
Trusted

BetRivers Casino is 100% legal and fully regulated by the Michigan Gaming Control Board

1x Wagering

Get up to$250 in bonus funds on your first deposit — with wagering requirements of just 1x

Slots from best providers

Play the most popular slots from the likes of NetEnt,

IGT

, Big Time Gaming, and NextGen
RSI

aims to improve its apps in 2022

Speaking on the sidelines of the Global Gaming Summit in Las Vegas earlier this month, Schwartz told GGB's Roger Gros that RSI will be focused on improving its apps in 2022. That includes work on a casino app.

"We don't actually have a casino iOS app in Michigan, Pennsylvania or West Virginia," the CEO said. "The fact that we're growing market share without an iOS app is just mind boggling because that's the most important platform. We can't wait to get that product to market."

Support for multi-player tournaments is one feature that he thinks will keep RSI ahead of its competitors. But while new features are nice, developing a unique user experience is more important. That's something he doesn't see all of RSI's competitors doing.

"All companies have the same games, primarily. You're not going to differentiate if we all have the same games. We built our own layer of content, our own gamification layer, which is hard to do. You have to have your own platform, like we do. You have to have team members like we do that understand how to manufacture fun, how to create content."

He added: "We have a lot of features that create a community and experience that's unique. We know the players on our site, when they get engaged with us, they're having fun and they're having things they can win on our site that just don't exist anywhere else. If you can do that for a player, it gives them a reason to come back to you more and more. That's what we try to do."
Owning your own tech is overrated
Despite companies owning their own technology being "a really popular subject right now," Schwartz argues that operators don't need to own their own tech to be successful.
"Some companies are going down that path and want to own everything. Our philosophy is to own what you need. A lot of companies try to differentiate by owning something that is unique, but if it's just average quality, it doesn't matter if you own it."
It's a trend where the pendulum has swung so far to one side that Schwartz thinks, perhaps in just five years' time, the industry will revert to using third-party solutions.
"We use a third-party solution now, but we built our own features and functions on top of it so we differentiate from the user experience," Schwartz said. "What's really important is your player account management [PAM] system. That's where you integrate with third-party solutions, tools, payments—that's where you build loyalty and real-time bonusing, where you do all your KYC [know your customer activity], your responsible gaming. It's the heart of an operation.
"If you want to really convert players and retain players, owning your own PAM is really key to that. I think that's underappreciated in this industry. We've invested a lot in that from the very beginning."
RSI

had to "build from scratch" in some states

Schwartz said RSI had to build its presence in states like Michigan and West Virginia "the hard way, from scratch," because the company didn't have a database when it first entered those markets. RSI was ultimately successful because it did "little things that players notice," such as making it easy to register and making sure payments methods work seamlessly.

But many operators instead are focused on aggressively offering bonuses to entice players to sign up and start making deposits. He said that strategy is short-sighted.

"Right now, the industry in general is bonusing players at an unsustainable level," he said. "We don't do that to the degree that many of our competitors do because we view it as very important that the players that do find us like us for the user experience we offer, the quality of the customer service, the unique product experiences that we offer. And we want players with us for the right reasons, because we respect the way we treat them.

"If you just bonus players, that's short-term focus. You might buy market share for the short-term but then you end up losing it over the longer term."

When Gros asked how long Schwartz thought the bonusing trend would continue at its current pitch, the CEO said he was unsure but predicted the market "is going to have to rationalize at some point."

"Investors won't let companies market at these bonus levels forever. When that happens, we're going to shine even more because right now we're doing things the way they should be done long-term. When you go from bonusing 80% of your players and you go down to a more sustainable level, those players are going to notice the difference and may no longer want to play with that brand."
Online sports betting popularity helps casino
Schwartz mentioned Illinois, Indiana and New York as possible states where online casino gaming could come next. That would benefit RSI's brands, BetRivers and PlaySugarHouse.
RSI's affiliate, Rush Street Gaming (RSG), owns Rivers Casino Des Plaines in Illinois and the French Lick Casino in Indiana. Schwartz said he likes his company's chances of being selected for an online sports betting license by The New York State Gaming Commission (NYSGC) in part because RSI is partnered with Rivers Casino & Resort Schenectady, another RSG-owned casino, to operate a retail sportsbook there.
"It's doing great, it's really outperforming even the land-based market share at the casinos," Schwartz said of the retail sportsbook at Schenectady. "We really feel like we've hit a home run with the quality of the retail sportsbook business there. It's grown very large and has a very significant market share in the state."
At least two platform providers and four operators are expected to be given licenses by the NYSGC by December 6. Online sports betting could launch in the Empire State as early as Q1 2022. Kambi Group has submitted an application on behalf of Caesars Sportsbook, PointsBet, Resorts World and RSI.
Schwartz is optimistic of RSI's chances in New York in part because of its success in neighboring Connecticut, where RSI beat 15 competitors to launch a sportsbook with the Connecticut Lottery Corporation (CLC). RSI launched an online sportsbook in the Constitution State under its PlaySugarHouse brand in October.
"It was a great validation of the quality of our technology, service and reputation as a company," Schwartz said, adding that its partnership in Schenectady "can be helpful for our omnichannel experience. We find when we have omnichannel – online retail connections like we have in Illinois and Pennsylvania – we perform very well."
RSG also owns Rivers-branded casinos in Pittsburgh and Philadelphia.