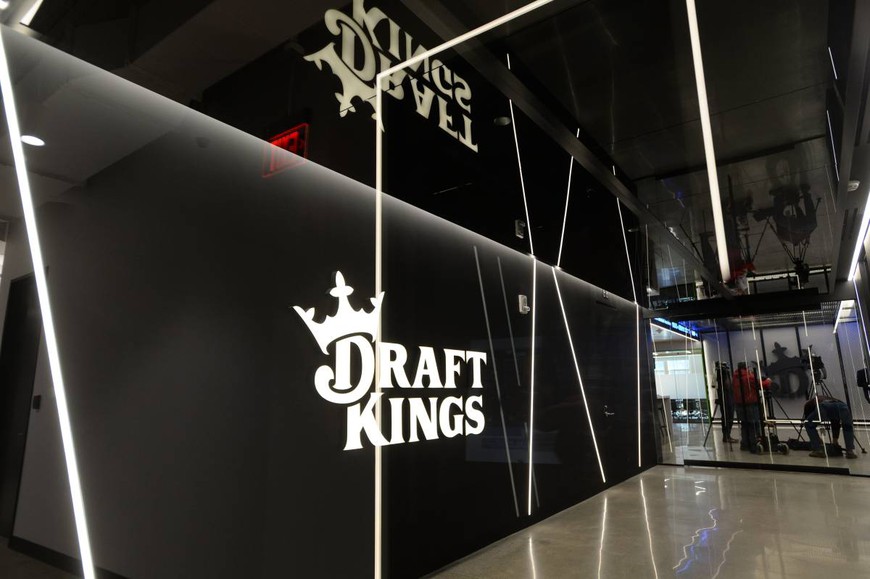 The regulated Connecticut online casino market is less than two months old, but DraftKings Casino CT has already secured a solid lead. DraftKings netted nearly $8 million in adjusted gross revenue (AGR) on the casino side, representing more than 57% of the total market.
With November as the only full month of casino revenue data so far for Connecticut's newly-minted online gambling market, DraftKings looks to be leading the way right out of the gate. While the data is still preliminary, DraftKings Casino led both the shortened launch month of October, as well as the full month of November in AGR.
DraftKings is one of the largest online casinos in the United States, operating DraftKings Casino MI, DraftKings Casino PA, and numerous other state-licensed sites across the US. In Connecticut, it is one of only two operators sanctioned for online casino games in the state. Its only rival, FanDuel CT, generated $5.9 million for almost 43% of the market.
DraftKings Casino offers legal online gambling to residents of Pennsylvania, New Jersey, Michigan, and West Virginia!
Big no deposit offer

Get $50 in free credits after registering
Massive 100% bonus up to $2000 on the first deposit
Take part in generous Dynasty Rewards loyaty program
Close to 500 video slots and popular live casino games
Rapid Growth of New Market
The results from November show a rapidly expanding market in CT. In the 20 days of regulated gambling in CT in October, just over $6.6 million in AGR was generated between the two operators. In November — the CT online casinos' first full month of operation — that number jumped to $13.85 million total, more than double the October figure.
While November represents a full month's worth of data and October had just 20 data points in it, November still shows a strong increase in AGR. With 20 days of data, the average daily AGR for CT in October was just over $330,000, while in November that number was more than $460,000 per day.
That means the daily AGR earned by CT gambling operators jumped almost 40% from the opening month of October to November. While that can be explained by new customers continuing to come online, it still shows strong early market growth.
DraftKings fared even better than the overall online gambling market; in the short October reporting period, DK saw just over $180k per day in AGR. That jumped to almost $265k per day in November, an increase of more than 46%.
Connecticut Casino Adjusted Gross Revenue (

AGR

)
| | Oct | Nov | Increase |
| --- | --- | --- | --- |
| Total Reporting Days | 20 | 30 | |
| Total Market Size | $6,640,871 | $13,851,448 | 108.58% |
| DraftKings Share | $3,610,437 | $7,931,349 | 119.68% |
| FanDuel Share | $3,030,434 | $5,920,099 | 95.35% |
| Total AGR/Day | $332,044 | $461,715 | 39.05% |
| DraftKings AGR/Day | $180,522 | $264,378 | 46.45% |
| FanDuel AGR/Day | $151,522 | $197,337 | 30.24% |
Sports Bet Handle Increases More than Three-Fold
In addition to legally sanctioned online casinos, the Connecticut online sports betting market also kicked off in October this year and that side of the regulated online gambling market saw staggering growth as well. The total handle from October to November increased more than three-fold, from just under $5 million in the first month of operation to nearly $16 million in November.
The data shows just over $11.6 million in AGR from the sports betting side, with FanDuel emerging on top in November. FanDuel's online sportsbook led all the sports betting categories, with a $1 million lead over DraftKings Sports in total handle, a $1.1 million lead in unadjusted gross revenue, and an $800k lead in AGR.
While Connecticut's online gambling market is still very new, the early data shows promising trends for growing markets on both the casino and sports betting sides. For the time being, DraftKings has a solid lead in the casino market, but, on the sports betting side, things get more competitive with DraftKings and FanDuel in a closer battle.
It is still the early days for the recently-launched Connecticut online gaming industry, but early trends show a strong outlook for 2022. With such strong initial growth, the future looks bright for online gaming in CT.
Bet on your favorite sports with DraftKings Sports available in Pennsylvania, Michigan, and New Jersey!
First deposit boost

20% up to $1000 on your first deposit
Your bets count toward DraftKings Dynasty Rewards: collect crowns & reedem bonuses
Quality mobile app to place bets on the go
Excellent sports coverage and all popular betting markets