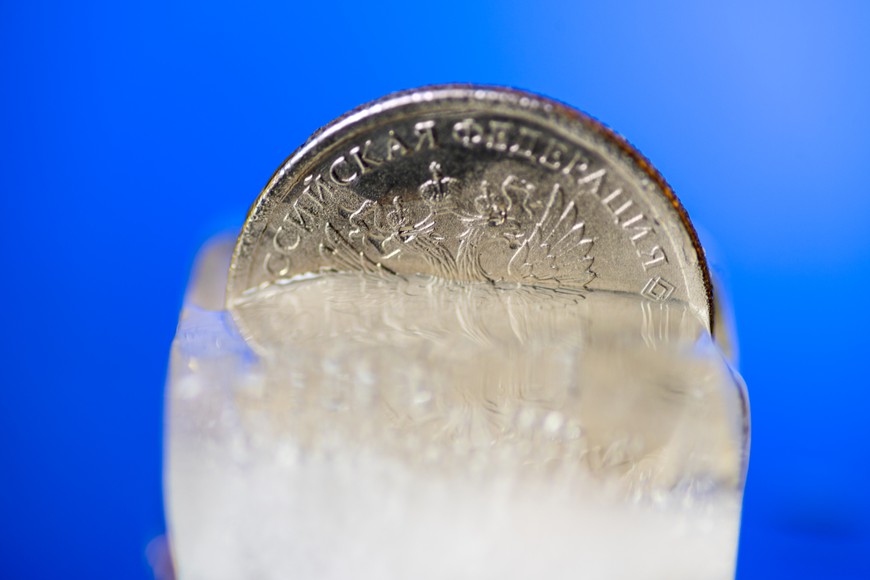 Update March 24: PokerStars has informed pokerfuse that Russian players can now process withdrawals.
"We are following international & Russian sanctions and reviewing on a daily basis. We are working as hard as we can for Russian players to get refunded and open withdrawal solutions if they are compliant and there are solutions now that are open," the statement reads."
Your funds are safe. They are kept in segregated accounts and are never used for operating expenses. Your funds will be returned when the situation changes.Global online poker giant PokerStars has abruptly exited the online poker market in Russia, the company revealed late on Wednesday.
"We are suspending all of our services in Russia," a PokerStars spokesperson confirmed to pokerfuse on Thursday. "Our priority at this time is ensuring the safety and security of our colleagues."
"We are actively working with and supporting our people on the ground in Ukraine and Russia," they went on to say.
According to local reports, customers in the region cannot access the cashier, but have been informed that their money will continue to be kept in segregated accounts and "will be returned when the situation changes."
PokerStars, a subsidiary of global gaming group Flutter, first revealed its exit on Wednesday with a short post on Twitter from the official PokerStars account: "Important update: we are suspending all our services in Russia."
Soon afterward, a tweet from its Russian-language account offered a similar statement: "We regret to inform you that the provision of services on the PokerStars Sochi platform is suspended." In response to one user, it added: "We hope to be back soon!"
PokerStars has withdrawn from the market. Customer deposits are reportedly safe, but are inaccessible.
PokerStars previously suspended activity in Donetsk and Luhansk, but continues to serve the rest of Ukraine.
888 reportedly readying a similar exit from Russia.
partypoker exited Russia in February.
GGPoker skin GGPokerOK is believed to still operate in the Russian market.
Global online poker market down 10% since Russia invaded Ukraine on February 24, 2022.
The war's impact on global online poker traffic is expected to further nosedive in the coming days as the aftermath of a full Russian withdrawal by one of the world's largest poker operators will have a noticeable impact on player numbers.
According to a report from Russian news site WorldPokerDeals, customers who attempt to access their accounts are presented with a message stating that the operator is "completely suspending the work of PokerStars Sochi," a reference to the regional online poker client, which, since last October, had been the only way to play on PokerStars in Russia.
"We guarantee you that, in accordance with our customer protection standards and regulatory obligations, your funds are safe. They are kept in segregated accounts and are never used for operating expenses. Your funds will be returned when the situation changes," it goes on to read (emphasis added).
Sanctions Both Inside and Outside of Russia Make International Business Near Impossible
If this report is accurate, it would be the first time since Black Friday that players from one particular region could not access their funds or process withdrawals immediately. While withdrawals from exits have happened many times in the past, usually, players have been able to process withdrawals of their funds without hassle.
Even back in April 2011, when the US Department of Justice seized the domains of PokerStars, Full Tilt Poker, and Absolute Poker and shut down their operations across the United States, PokerStars managed to get funds back to players within days.
The move comes as Russia's invasion of Ukraine enters its third week. Financial and industrial sanctions from Russia, the EU, and the United States continue to intensify.
Yesterday, the EU announced, it was extending sanctions in Russia and Belarus, further restricting the country's access to the global Swift financial transaction system and increasing prohibitions on local banks' access to European markets.
Many global consumer brands have exited the Russian market. McDonalds, Coca-Cola, and Starbucks halted all Russian sales on Wednesday. Heineken stopped all beer production and sales, Mothercare stopped all business in the market, and global cigarette brands have paused all production. Apple, Netflix, and Microsoft have all suspended operations in the market in the last two weeks.
At the same time, Russia, on Tuesday night, banned foreign currency sales, preventing all banks from selling dollars, euros, and other foreign currency. All of this makes for an exceptionally difficult environment in which to operate.
Online Poker Operators Rush to Adapt to Global Effects of Russo-Ukrainian War
Businesses such as PokerStars are sending a message to Putin that they do not approve of the invasion in Ukraine. They are also sending a message to Ukraine, one of full support.PokerNews reported on the Russian exit on Wednesday, framing it as "clear support for Ukraine."
"Businesses such as PokerStars are sending a message to Putin that they do not approve of the invasion in Ukraine. They are also sending a message to Ukraine, one of full support," wrote Senior US Editor, Jon Sofen.
Soon after the outbreak of war, PokerStars suspended its planned live poker event, EPT Sochi. It had been originally scheduled for March 18 and was then pushed back to October. However, soon afterward, the event was canceled entirely. As first reported by Dutch news site CasinoNieuws, within a week, the company had issued a statement saying the event had been canceled indefinitely.
PokerStars continued to offer online poker in the country, alongside many other companies. Despite this, the suspension of various banking options, plus the turmoil in both Ukraine and Russia, resulted in global cash game traffic plummeting. As Poker Industry PRO reported last week, total traffic fell 10% over the first week of the war, hitting a four-month low.
Global traffic is expected to fall further over the coming days, following PokerStars' withdrawal. It could also lead to significant overlays in large MTTs, particularly high buy-in tournaments. March 20th — a week from Sunday — in particular looms: This is when PokerStars runs its highly ambitious Anniversary Sunday Million with $10 million guaranteed, vs GGPoker's audacious "overlay edition" GGMasters with $5 million guaranteed on a $150 buy-in freezeout.
More Potential Exits Expected to Come — Though Some Operators in Russia Will Likely Remain
As it stands, no other major operator has announced its exit from the market, though more are expected to follow soon.
888poker, apparently, still operates in Russia, though pokerfuse understands that it, too, might be announcing its abrupt departure imminently. According to messages circulating among Russian poker players on Telegram, 888 is preparing an exit due to "forced messages" effectively preventing business from continuing.
In what now looks like a prescient move, partypoker exited the market entirely back in early February, weeks before the outbreak of war. Ukrainian online poker room PokerMatch exited soon after Russian troops invaded Ukraine. Various smaller iPoker skins have also exited, with more set to follow.
Not all operators are expected to exit. GGPoker Network remains operational in the market and, to date, there has been no signal that its exit is imminent. A dedicated skin, PokerOK, serves Russia under a Curaçao license, a distinct operation to the licensed GGPoker.com (in Malta) and GGPoker.co.uk in the UK.
There are also rooms dedicated to serving the Russian market, which will presumably hope to continue to serve their local sector. PokerDom has apparently indicated that it plans to continue its business. Poker "apps" like PokerBros, PPPoker, and Poker-King may well continue to function in Russia, as these all purport to be only play-money apps — games apparently arranged for real money involve offline payment processing.
PokerStars' full suspension of online gaming activities came into force immediately on Wednesday evening.