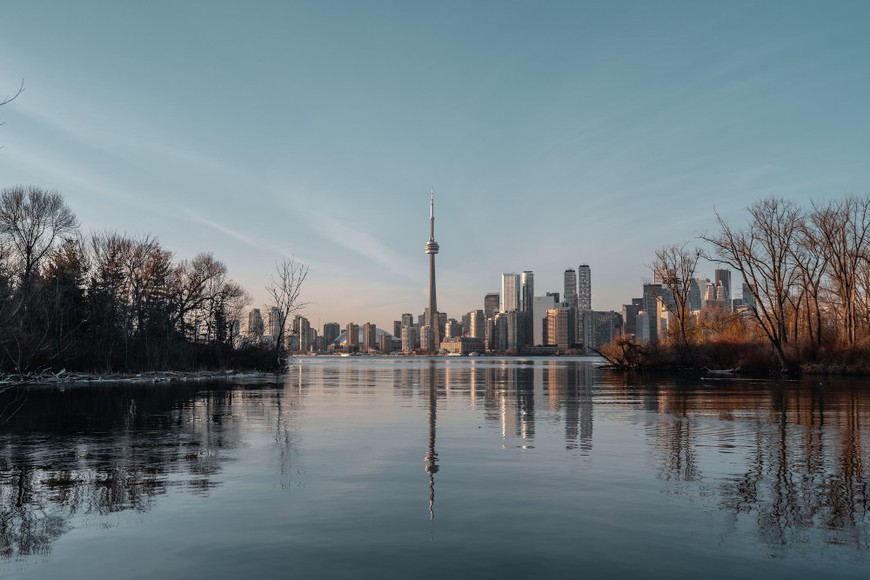 The seventh real money Ontario online poker room might just be looming on the horizon. Playtech may have another candidate for a proposed online poker network running its iPoker platform in Ontario.
Last Thursday, the Alcohol and Gaming Commission of Ontario (AGCO) issued a one-year internet gaming operator license to GWN Limited, a subsidiary of Sweden's Betsson AB. Betsson plans to launch its Betsafe platform in the province. According to Canada Gaming Review, it is one in a string of new online casino and sportsbook licenses issued by the regulator so far this month.
Betsson must execute an operating agreement with iGaming Ontario (iGO) before Betsafe can go live.
Betsson is Already Active on iPoker
The licensure of Betsafe is interesting because it's a notable online poker platform in Europe. Alongside Betsson brands, the pair are some of the most important on Playtech's global iPoker network. Alongside its multi-jurisdiction Maltese license, the company also offers online poker in Latvia, Estonia, Sweden, and Greece.
Playtech announced in June that it plans to launch an online poker network running iPoker in Ontario — but it needs partners in order to be viable. So far, it only has NorthStar Bets lined up — but NorthStar is a startup and only launched in the province in May.
Betsson previously ran online poker skins on the Microgaming Poker Network (MPN), but migrated them to Playtech's iPoker network when MPN closed in May 2020. The iPoker platform would give Betsson a way to offer online poker in Ontario.
Another potential iPoker partner in Ontario is bet365, which was issued a license by the AGCO on March 31 and launched when the market opened on April 4.
Bet365 is one of the iPoker network's biggest online poker operators. Although it offers poker worldwide, and one of its 19 domains recognized by the AGCO is poker, the UK-based operator has not yet launched online poker in Ontario.
Coolbet is another potential candidate. The Estonia-based operator previously offered sports betting in Ontario through its Malta license, but it exited the grey market to launch in Ontario's regulated market on April 4. It offers online poker in some European markets.
Can Playtech Line Up Multiple Partners?
Betsson has not indicated that it plans to offer online poker in Ontario.
"The licensing process is going according to plan and we plan to launch with our brand Betsafe in the locally regulated market of Ontario this year," Roderick Spiteri Schillig, Head of Employer Branding and External Relations for Betsson, told Canada Gaming Review.
Considering that Betsson had not yet executed the operating agreement with iGO, Spiteri Schillig said the company would announce what products it plans to launch "at a later stage."
If Betsson wanted to launch poker, it could conceivably join NorthStar Bets on the iPoker network. But the network still likely needs additional skins before launching, presumably, in tandem in the province. Coolbet and bet365 might fill the need — and both are currently on the platform in Europe and working with Playtech in Ontario.
Potential iPoker Ontario Skins
Operator
Launched Online Casino in Ontario?
Interested in Online Poker in Ontario?
On iPoker Elsewhere?
NorthStar Bets
Yes
Yes
No
bet365
Yes
Has registered poker sub-domain with

AGCO

Yes
Coolbet
Yes
Unknown
Yes
Betsafe
No
Unknown
Yes
How Ontario Stacks Up With Other Segregated Markets
But whether an iPoker network ultimately launches in Ontario, there is also the question of whether the market is already saturated.
Ontario now has four poker networks and six poker rooms — more than any US state:
888poker Ontario
BetMGM Ontario Network — which includes BetMGM Poker Ontario and two Entain brands: bwin Ontario and partypoker Ontario
PokerStars Ontario

WSOP

Ontario
The province is also a closed market — operators cannot share liquidity with other jurisdictions.
The segregated setup is like that of two US states, Michigan and Pennsylvania — although it should be noted that Michigan has signed the Multi-State Internet Gaming Agreement (MSIGA), a multi-state compact for online poker and (in some cases) online casino gaming. However, Michigan operators haven't been authorized to launch multi-state poker yet.
Ontario is the largest Canadian province in terms of population and has about 15 million residents. By comparison, the populations of Pennsylvania and Michigan are 13 million and 10.1 million, respectively.
According to cash game traffic provided by GameIntel, which tracks cash game data and is available exclusively on the Poker Industry PRO Data platform, the three online poker networks active in Ontario (888, BetMGM, and PokerStars) averaged 418 concurrent cash game players in September. That's a lot more than Pennsylvania (298) and Michigan (256) — suggesting that the market could already be saturated.
But the rate of cash game players per million residents is in close range. The rate in Ontario works out to 27.9 seats per million residents, while the Michigan (25.3) and Pennsylvania averages (22.9) are smaller. Ontario's online poker market is already busier per capita than competing US states, and WSOP Ontario is not yet reflected in these numbers.
This may dampen enthusiasm to launch yet another online poker network in the province. But if Playtech has lined up multiple operators — including major European brands with an existing Ontario player base, like bet365, Betsafe, and Coolbet — that could give them the confidence to give online poker a try.
Learn more about the most popular Ontario online poker apps in our complete guide.