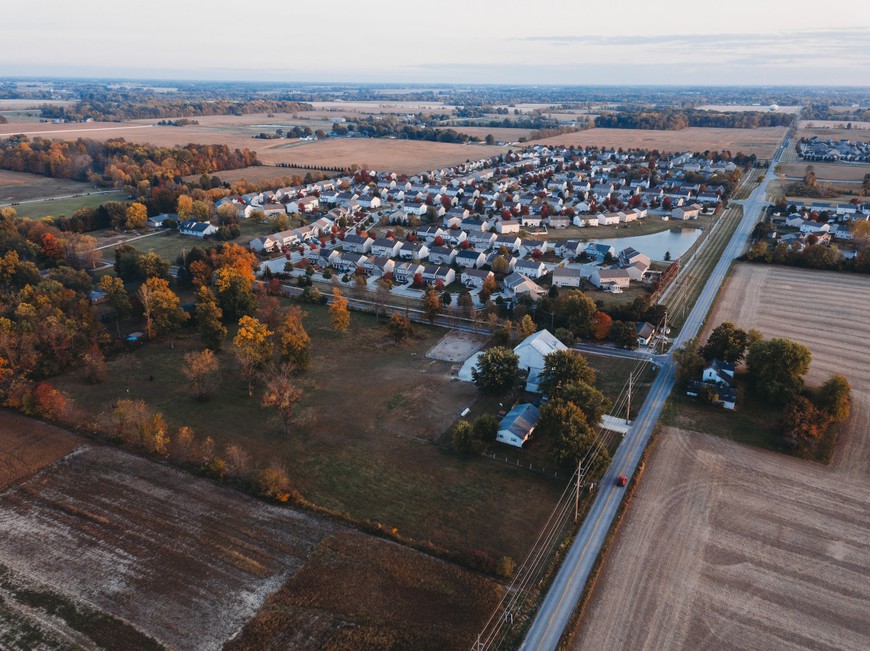 Tobacco and e-liquids. Mixed beverages. Outdoor refreshment areas. The state's craft beverage council.
Those are among the topics that a key group of lawmakers in Indiana has so far decided are more pressing than expanding iGaming to include online casino gaming and online poker in Indiana.
Meanwhile, HB 1536, a piece of legislation that would bring about that aforementioned expansion, continues to languish before the same committee in the state House of Representatives where previous attempts to allow online poker and casino have gone to die — the House Committee on Public Policy.
HB 1536 is also unambiguous about the state being allowed to join a multi-state gaming compact for online poker.
Time is running out. Under House rules, all legislation originating in that chamber must be read three times and win a floor vote by February 27. The bill would then need to win passage in the Senate before the Indiana General Assembly adjourns for the year on April 29.

Last verified: November 2023
Special Signup Offer
100% deposit bonus up to $1000!
Up to $75 in

MTT

tickets on top of the bonus
Frequent

MTT

series with good guarantees
Great action around the clock
Please play responsibly. If you or someone you know has a gambling problem and wants help, call 1-800
GAMBLER
.
Committee Has Blocked Previous Efforts
For the past two years, the House Committee on Public Policy has proven to be a formidable obstacle to expanding iGaming in the Hoosier State.
Rep. Alan Morrison (R-Brazil) introduced HB 1406 — a bill that called for legalizing online casino gaming — during the 2021 session, but it was referred to the committee and never received a hearing.
Two more bills from the 2022 session met the same fate. Rep. Ethan Manning (R-Logansport) introduced HB 1356, while Rep. Doug Gutwein (R-Francesville) authored HB 1337. Neither made it out of the committee.
To be clear, the House panel hasn't been the only obstacle. During the 2021 session, Sens. Jon Ford (R-Terre Haute), Chris Garten (R-Charlestown), and Ronald Grooms (R-Jeffersonville) introduced SB 417, but their bill was referred to the Senate Committee on Rules and Legislative Procedure and never advanced from there.
But if the House Committee on Public Policy doesn't meet soon to advance HB 1536 (introduced by Manning on January 12) to the House floor, it will likely meet the same fate as the other bills.
GOP

Panelists Likely Opposed

HB 1536 hasn't been given a hearing yet — and that is telling, considering Manning chairs the House Committee on Public Policy.

The panel — four Democrats and nine Republicans, including Manning — has met three times so far this year and taken up a total of five of the 22 bills assigned to it. Those bills cover tobacco, e-liquids, and the other topics mentioned earlier.

With such a large GOP majority, it's likely that the reason a hearing hasn't been scheduled for HB 1536 is that most of the other eight Republicans on the panel are opposed to expanding iGaming.

Considering that Democrats tend to support iGaming expansion, it's possible the impasse means there could be as many as six "no" votes among the GOP committee members to counter Manning and the four Democrats.

Republicans hold supermajorities in both chambers of the legislature because the party aligns with conservative values, and Indiana is a socially conservative state. With that in mind, it's not hard to picture GOP lawmakers as averse to crossing their constituents.

Another gaming bill sponsored by Morrison, HB 1073, also does not yet have a hearing scheduled. It calls for changing the state's gaming law to repeal language involving supplemental payments to East Chicago, Hammond, and Michigan City, among other things.

Last verified: November 2023
Special Signup Offer
$1000 Deposit Bonus
Make a deposit & get 20% boost up to $1000
Great mobile betting apps
Fast and hassle-free withdrawals
Please play responsibly. If you or someone you know has a gambling problem and wants help, call 1-800
GAMBLER
.
Still Reasons for Optimism
Even if HB 1536 becomes the latest Indiana online poker bill to fail, simple geography gives reasons to be optimistic.
To Indiana's north, Michigan has had online poker, casino gaming, and sports betting since January 2021.
Illinois and Ohio, to Indiana's west and east, respectively, have sports betting — the former since 2019 and the latter since New Year's Day. An effort is underway to legalize online casino gaming in Illinois. Meanwhile, some Ohio lawmakers are already talking about expanding their iGaming offerings.
Ohio also borders Pennsylvania and West Virginia, two more states with legal online poker and casino, which is likely adding to pressure in the Buckeye State.
With these developments in mind, it's not far-fetched to think that GOP lawmakers in Indiana could quickly change their tune on iGaming to avoid seeing potential tax revenue cross state lines — money that could be used for education and to treat problem gambling in the Hoosier State, among other things.