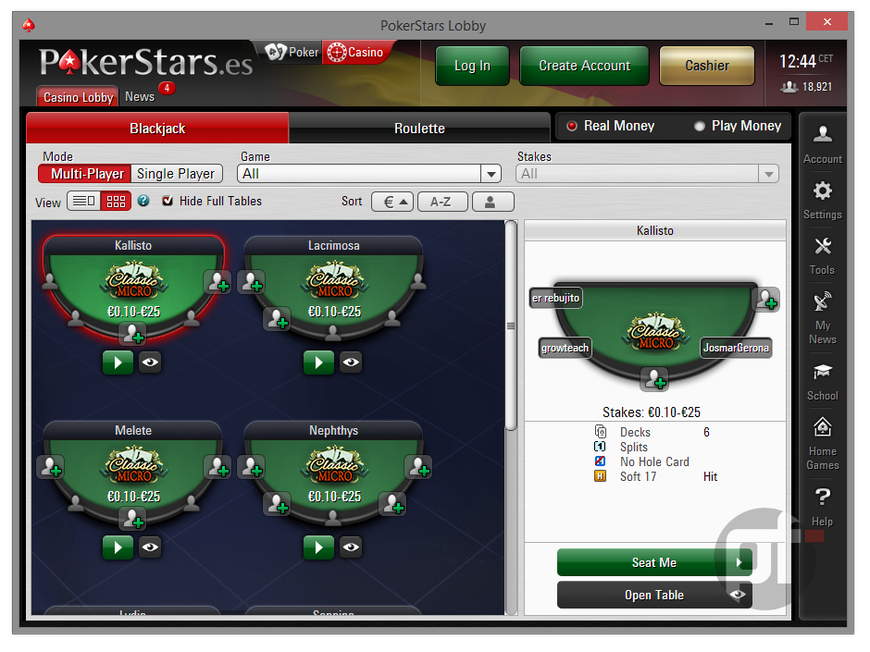 Rational Group confirmed Friday that casino games will start to roll out in the PokerStars online poker client in select countries on dot-com. Sports betting will launch in 2015.
Blackjack and Roulette games will be rolling out on a market-by-market basis over the next few weeks, with the plan of at least 50% of the PokerStars global player pool having access by the end of the year.
"We are committed to extending our leadership in poker and will continue to serve the passionate online poker player, while expanding our reach into new audiences and new gaming opportunities," Hollreiser said.
Though not specified, it is understood that the casino games, which are baked into the poker client, will only be available on PokerStars 7, the poker room's all new lobby. It recently became the default download in the dot-com, dot-eu, and many regional markets.
PokerStars 6 is still available, but will be phased out "in the coming months," it was recently announced.
Rational Group first dipped its toe into table games in January of this year, when it launched blackjack and roulette on Full Tilt. It later partnered with multiple content providers to offer a mix of slots games. Two months ago it launched a live-dealer casino.
Casino games came to PokerStars in Spain two months ago, and it was recently confirmed that it would soon go live in Italy.
However, until today, it was unknown whether casino games would come to PokerStars.com or remain exclusively on the Full Tilt brand.
The addition of a sports client to PokerStars is not unexpected, as the group has been exploring the possibility for a year and new owner Amaya has mentioned it multiple times since acquisition.