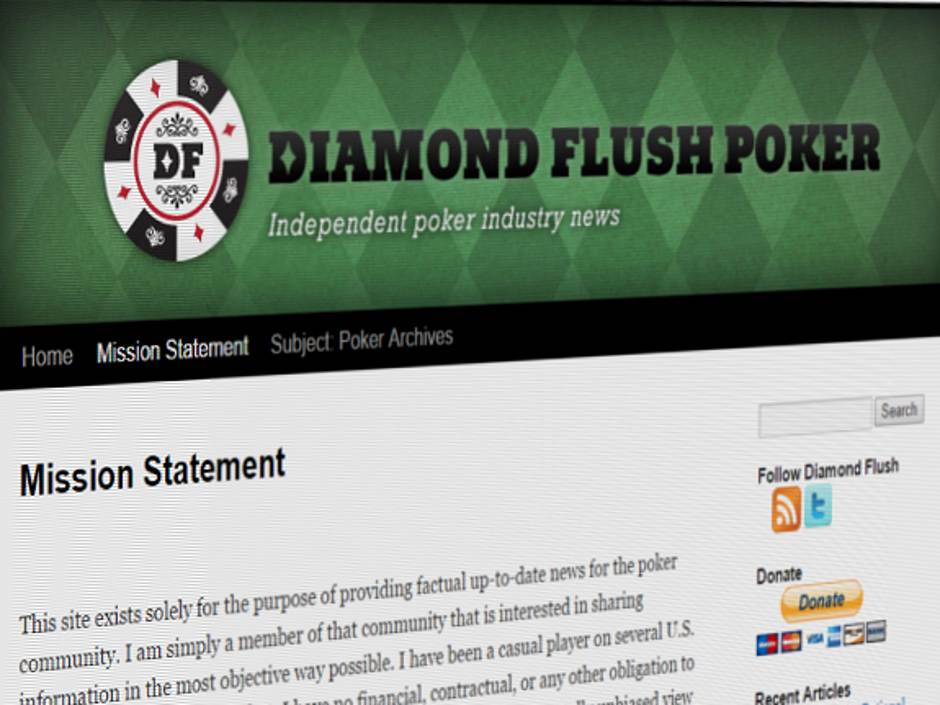 Organizers of the iGaming North America Conference have announced today that the late "Diamond Flush" will be honoured at their inaugural iGaming North America Awards where the prestigious Operator of the Year award will be presented in memory of "Diamond Flush". "Diamond Flush" sadly past away earlier this year and was one of the poker community's most dedicated advocates and independent investigative journalists. She was key to exposing the inner workings of Full Tilt Poker after the site collapsed in 2011 as well as making a big contribution to the setting up of regulated online poker in the State of New Jersey.
"Diamond Flush was known for her integrity, tenacity and dedication so it made perfect sense to honour her memory with the Operator of the Year Award as the winner of this needs all these traits and more." Commented Alex Pratt, Head of igaming Business, one of the organizing partners of the event.
Organizers of the event are planning to show tributes and memories from the sector during the award presentation and have set up a specific hash tag #DiamondTribute to collect these. In addition they have confirmed Director Rebuck of the New Jersey Division of Gaming Enforcement will be making a video presentation where he will talk about "Diamond Flush" and the contribution she made to the industry.
iGaming North America conference will take place on the 14th – 16th April 2015 with the awards on the 16th April presented during the official lunch. For more information on the event please go to www.iGamingNorthAmerica.com.