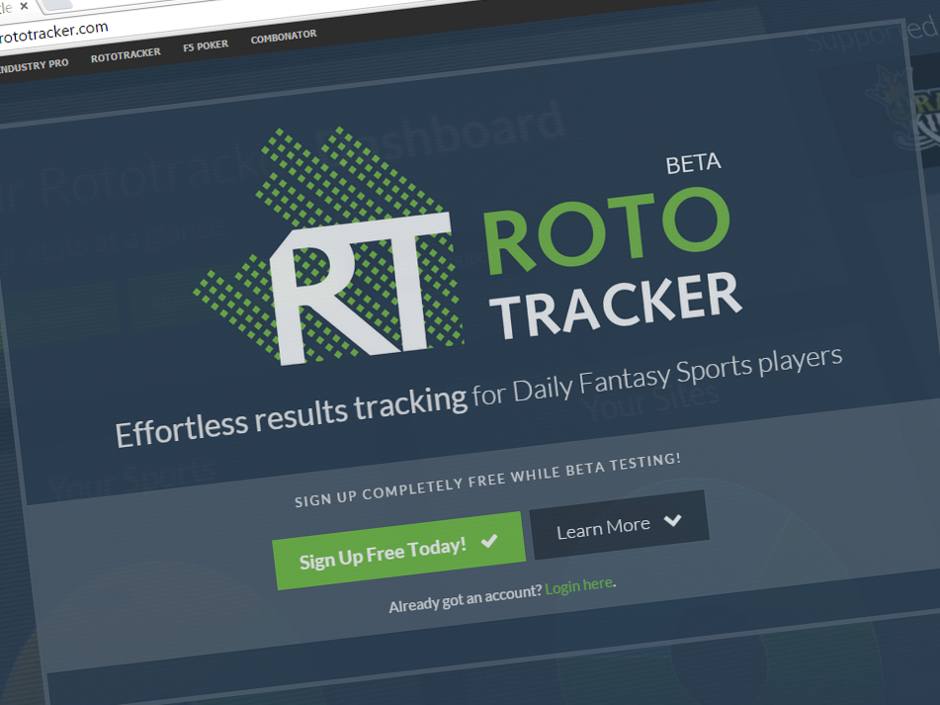 RotoTracker has added support for yet another daily fantasy sports site. With the addition of DraftDay, RotoTracker users can upload and view results from three of their favorite DFS sites all in one place. Support for FanDuel and DraftKings was included in the service when it beta launched in June.
Support for other popular DFS sites are in the pipeline, according to RotoTracker Lead Developer Nick Jones.
"Draft Day compatibility comes at the end of a busy month for the RotoTracker developers who have launched over 50 development updates as well as a myriad of new features which aim to improve the analytics DFS players can draw from their data," a company representative stated in the latest press release.
Several new reports were added to the tool including an Entries report which includes sortable columns that show players' line-up scores, finish percentiles, entry fees, profit and more.
The on-screen pop-up feature has also been improved. Additional information has been added to the Details Pop-up, including contest type, salary cap and total prize pool.
"I am excited that this month we have been able to launch so many great additional features that allow our customers to really drill down to see the results and statistics that they want and need," said Jones.
For more information, or to take advantage of the service for free while it is still in beta testing, visit RotoTracker.com.