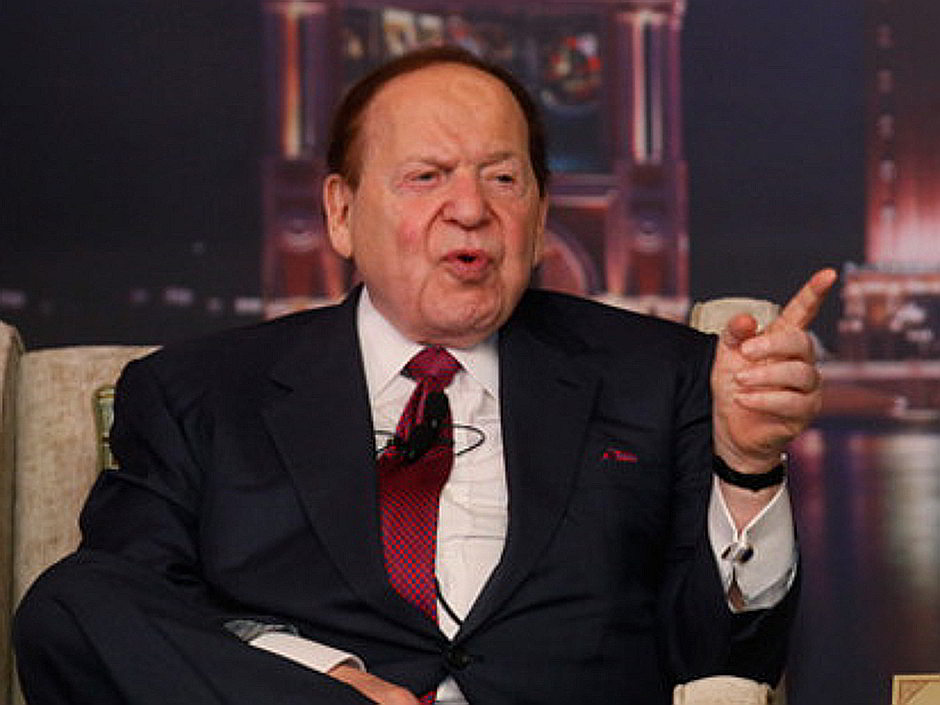 Staunch online gaming opponent Sheldon Adelson and his casino empire is in the spotlight in the first episode of a new web series. The Tim James Show compares the casino mogul's moral opposition of online gaming to the reality of his brick-and-mortar casino operation.
Titled "Sheldon Adelson Exposed: Underage Drinking & Gambling. Prostitution," the nine-minute video aims to highlight the hypocrisy of Adelson's opposition by comparing the apparently easy-to-break rules in his casinos to the tight verification procedures in place to play online poker.
Part of the video appears to show an underage production assistant who enters a Las Vegas Sands property and, using a fake ID, gambles at table games, slots machines and at a poker table, and cashes out chips at the cage.
In another clip, a male producer, aged 19, gambles and drinks at The Venetian. No identification was requested.
Adelson has taken a public opposition to regulated online gambling because of the supposed difficulty of preventing underage gamblers playing online.
The Coalition to Stop Internet Gambling (CSIG), an Adelson-backed group that aims to prevent regulated online gambling at the state and federal level, publishes a Fact Sheet that claims it is "nearly impossible to prevent minors from gambling online."
In juxtaposition of the apparent ease to gamble underage in Las Vegas casinos, the web video, which is a teaser trailer for a full episode that is scheduled to be released on Wednesday, goes on to show how the two underage assistants failed to sign up to a regulated online poker site and play poker online.
Using the details on their fake IDs, both players were rejected from signing up to WSOP.com, a legal, regulated online poker room that operates in New Jersey and Nevada, because identity information was inaccurate.
As part of an extensive system of legal checks and balances, all regulated online poker rooms perform extensive identity verification before a player can sign up and deposit online.
There are also thorough checks on a players location, combining multiple technologies including IP address verification and cell tower triangulation, to ensure players are playing within state boundaries where online gambling is permitted.
Adelson is widely assumed to be the primary driving force of Restoration of America's Wire Act (RAWA), an attempt to ban online gambling nationwide. It would immediately render most forms on online gambling—including in New Jersey, Nevada and Delaware, states that have already regulated online gambling—illegal. Even the sale of online lottery tickets would be considered illegal under RAWA.
An attempt to hold a hearing during the lame duck of 2014 ultimately failed; the proposed law was reintroduced last June.