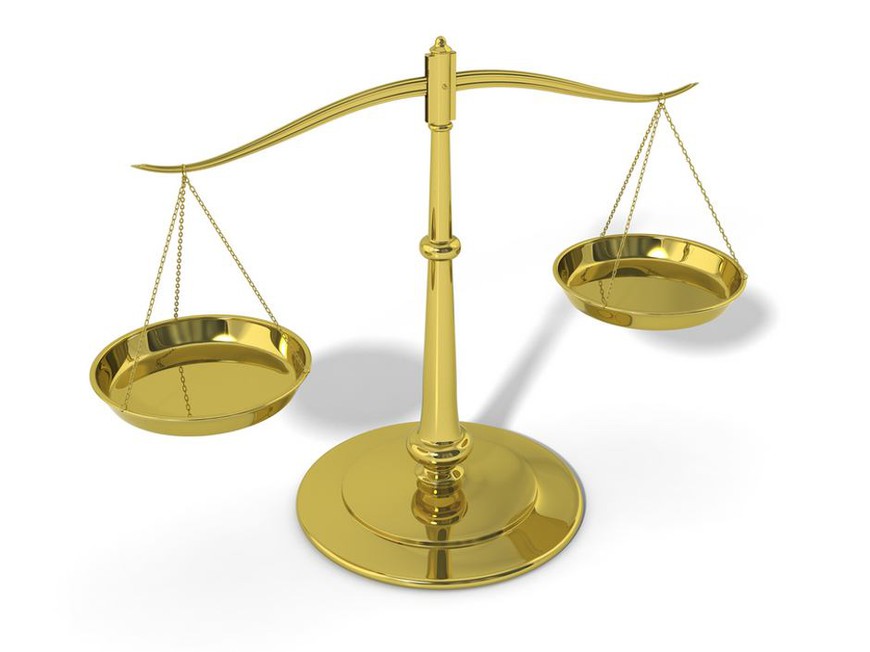 Last week saw the Global Poker Index American Poker Awards take place in Beverly Hills. It was an opportunity for players and industry leaders to come together to celebrate poker and the accomplishments of its advocates. But it wasn't just all glitz and glamour.
Before the ceremony took place, a broad range of issues effecting the industry were discussed at The American Poker Conference. Topics up for debate included a great discussion surrounding how to make the game of poker more appealing to women entitled, "Women in Poker: How Could a More Balanced Gender Diversity Redynamise the Live Poker World?"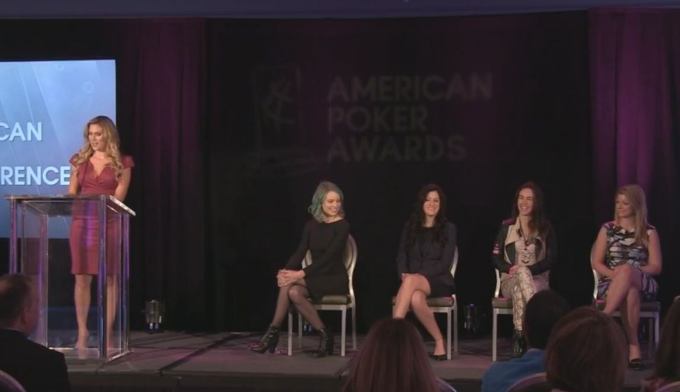 A panel of distinguished poker industry members debated the potential barriers that stop more women from playing poker, what the industry needs to do to attract more women to the game and systemic issues within the industry that need to change in order to make poker more inclusive. For context, it was stated that women only make up 4% of all live tournaments and only 9-11% of the online community.
The panel was moderated by PokerNews' Sarah Herring and included poker pros Liv Boeree and Cate Hall, Amaya & Full Tilt Senior Public Relations Manager Rebecca McAdam, CEO of the Ladies International Poker Series Lupe Soto and The Best Bet Poker Show host Allison Hollander.
Women only events
The panel had varied opinions on most of the topics, such as whether women only tournaments would be an asset or detrimental to overcoming sexism in the game.
Cate Hall stated that without empirical evidence that women only events actually lead to growth of women playing the game, she is not in favor of the events. She believes they send the message that women cannot compete with men. She expressed her opinion that the game should be inclusive, with women being seen on an equal playing field to men, and therefore, games should not be segregated.
Liv Boeree framed the debate a bit differently suggesting that the disparity between the number of men and women in poker called for measures to rebalacne the scales, and though there may be some negative impacts of women only tournaments, there may need to be some "pride swallowing" as she believes the good they do outweighs the bad.
Allison Hollander praised the tournaments as "safe spaces" for women to play poker with like-minded people but worried that exposure to these type of events could make it even harder for women to transition over to mixed gender games. However, she went on to note the importance of women empowering women and how this shift in attitude on a social level, will hopefully flow over into the poker room.
Royal Flush Girls a Barrier for Women
Use of the World Poker Tour Royal Flush Girls and whether they are seen as a barrier to women entering into a game was also discussed.
Hall thinks the message these women send as part of the WPT advertising and branding campaign clearly advances the narrative that poker is a man's game and that a women's place in this community is as "window dressing" and not as competitors.
Growing Poker
Rebecca McAdam from Amaya wants to "grow poker" and believes that it takes more than just the traditional marketing channels to reach more women. The point was made that marketing geared towards women will only have an impact if it actually reaches women. For that reason, McAdam is looking to promote the game in places that will reach more women, instead of the traditional places operators typically promote poker.
In doing so, she hopes that the women she can reach will become advocates for the game by sharing their good experiences with their friends.
Lupo Soto expressed that she would like to see more coverage of women's achievements in poker, especially focusing on the rising stars. Even if the threshold for covering the accomplishments of women is different than that of their male counterparts, Soto believes that the additional coverage is warranted to address the disparity in the number of women in poker compared to men.
Given that gender diversity and equality seem key to the growth of poker on a global level, it was great to see this topic discussed at the awards.
You can watch the full discussion here to draw your own conclusions.