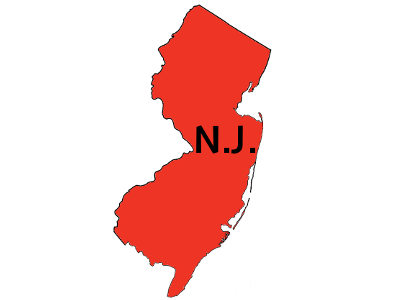 PokerStars and the WSOP.com / 888 network appear to be in a virtual dead heat for cash-game traffic after a busy weekend in New Jersey online poker.
A snapshot of traffic from different tracking sites shows just how close the two online poker networks are:
According to the traffic tracker at Poker Industry Pro, the seven-day moving average for cash traffic as of Saturday was 135 at PokerStars, and 133 at WSOP/888.
At PokerScout, the seven-day average was 140 for PokerStars vs. 130 at WSOP/888.
The peak 24-hour traffic as of Sunday evening at WSOP/888 was 336, vs. 296 at PokerStars.
The cash-game numbers came amid the New Jersey Spring Championship of Online Poker at PokerStars. NJSCOOP is in the middle weekend of a two-week run, with more than a million dollars guaranteed over the course of the tournament series.
WSOP.com, meanwhile, has been offering qualifiers for the World Series of Poker, which starts this week in Las Vegas. That's in addition to a number of other attractive promotions WSOP is running in May.
At the same time, it's become clear that cash-game traffic is not providing a one-to-one metric for measuring success, especially at the New Jersey sites and its newest entrant, PokerStars.
For example, New Jersey average cash-game traffic numbers weren't that far apart for PokerStars and WSOP/888 in April, PokerStars' first full month in the state.
However, PokerStars had a huge lead in revenue in April, according to figures from the NJ Department of Gaming Enforcement. Revenues for PokerStars stood at about $1.2 million, while WSOP/888 brought in only about $660,000. Determining PokerStars' NJ online casino revenue is a more difficult task, but industry observers have offered $500,000 as a reasonable guess.
And while some of PokerStars' revenue lead comes from cash-game traffic, it's clear its advantage is also due to its tournament offerings. Chief of among those is likely the Spin & Go tourney variant that is popular worldwide, promising possibly huge payouts for very small buy-ins.
Even more interestingly, the PartyPoker/Borgata network actually outperformed WSOP/888 in revenue in April, despite trailing badly in cash-game traffic. (PokerStars held about 45% of the market, while the other networks just about split the rest. Party/Borgata generated about $750,000 in revenue.)
May should provide even more insight into how much impact cash traffic has on revenue with the new NJ online poker dynamic. Early in the month, WSOP/888 was even trending ahead of PokerStars in traffic.
PokerStars still has one more week of the NJSCOOP — including the main event next Sunday. WSOP can still hang its hat on Vegas qualifiers, in addition to "happy hours" which will encourage more cash traffic.
After that, things might normalize a bit more, even though WSOP will still offer chances to qualify for the WSOP main event through June, and PokerStars will likely have some sort of new promotion to drive traffic.
But while PokerStars may not dominate the cash-game traffic in the coming months, it seems likely to continue its early dominance of revenue in the state.