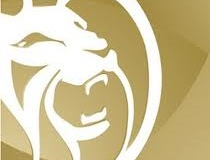 MGM Resorts made some waves in the New Jersey casino industry when it announced last week that it was taking over full ownership of Borgata Hotel Casino & Spa in Atlantic City.
The move certainly has repercussions for the land-based industry and gives MGM a more solid foothold in the New Jersey market.
"Borgata is the premier resort in Atlantic City and a great addition to our growing presence in the Northeast," Jim Murren, CEO of MGM, said in a press release. "While the market continues to experience challenges, Borgata has outperformed and differentiated itself as the undisputed leader in the city.
"We are excited about the opportunity to bring our market-leading loyalty program, M life Rewards, to the resort and integrate our operations, to position Borgata for further growth," Murren continued.
But the bigger impact of MGM's move to acquire Borgata could come from online gambling, in New Jersey and beyond.
By default, MGM takes over as the leader in the regulated New Jersey online gambling market.
In April, Borgata and its partner for online poker, PartyPoker, generated nearly $4 million in revenue ($3.2 million from online casino games, and $750,000 from online poker). That put it more than half a million dollars ahead of No. 2 Resorts AC (partnered with new New Jersey entrant PokerStars for online poker).
The lead is even more pronounced dating back to the launch of online gambling in New Jersey in December of 2013. The Borgata – Party network has generated more than $110 million in revenue in the years since ($76 million online casino, $34 million online poker.) The Caesars-Harrah's-888Poker family of sites for gambling and poker is a distant second at $80.4 million.
The question will be what MGM does next—or differently—with its online gambling product, now that it has full control.
Clearly, MGM will be interested in expanding its online footprint—rather than eschewing something that is helping its bottom line—in addition to trying to bring more states online beyond Nevada, New Jersey and Delaware.
Evidence of that comes from New York, where MGM doesn't even have a land-based casino presence. General Counsel John McManus weighed in on recent progress in the state legislature on an online poker bill:
"This legislation recognizes that millions of New Yorkers play online poker on unregulated and unprotected off-shore poker websites that operate with no oversight, fraud controls, or age restrictions," McManus said.
"We applaud the Senate Finance Committee's vote to create a safe, legal environment for online poker through legislation that will generate tens of millions of dollars in revenue for taxpayers, and create open and fair opportunities for all providers of online poker," McManus continued.
Those are the words of a company that wants to see online gambling prosper and grow throughout the U.S. as MGM also expands its geographic footprint.
That footprint already includes Michigan and Illinois, two states where online gambling lobbying and support has grown in the past year. Add to the mix Nevada, where online casino games could be added to the current online poker market.
MGM could spearhead an effort to pool liquidity for poker across borders for all of those states—something that could give real legs to the expansion of online poker around the country. And that effort starts with MGM's full control over the market leader in New Jersey.