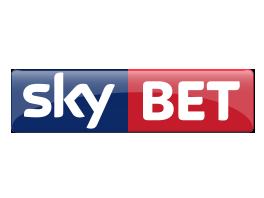 One of the UK's top gaming companies is looking to take its brand global.
As was first reported in Financial Times, Sky Betting & Gaming will be launching in Germany and Italy according to Richard Flint, the chief executive of Sky Bet. Flint told the Financial Times, Sky has hired staff in both locales, with the goal of launching next year.
Sky's inroads into Germany and Italy are possible due to the company's 2014 acquisition of Sky Deutschland and Sky Italia from 21st Century Fox.
The company plans to use the same model that worked for the company in the UK, where SkyBet has a relationship with Sky TV. "The Sky brand and the relationship we have with the broadcaster has been successful in the UK," Flint told FT.
"We see that being replicated at a high level Germany and Italy, although the exact mechanics of what broadcasters are looking for and what individual programmes might be looking for will depend on the needs of the local market."
In addition to its sports betting arm, SkyBet, a number of platforms operate under the Sky Betting & Gaming umbrella, including Sky Poker, Sky Vegas, Sky Bingo, and Sky Casino.
Sky's solid performance
Sky's expansion efforts come on the heels of the company's solid FY2015/2016 performance where revenues were up across the board, totaling £373.6 million for the one-year period ending on June 30, 2016. This represents a year-over-year increase of over 50% for Sky.
Sky's sports betting division, SkyBet, is responsible for most of the company's revenue, £214.1 of the £373.6 million, which is a 64% increase YoY.
Sky Gaming – Sky Casino, Sky Bingo and Sky Poker – revenue grew as well, up 36% YoY to £159.5 million.
IPO

in the works?

Unsurprisingly, there are rumors of a potential Sky Betting IPO, which would be valued at approximately £1.5 billion according to the FT. The company's owners, CVC Capital, downplayed these rumors in a comment to the Financial Times. When asked for comment, Flint said, "There is no plan or timescale for a float. At some point, CVC will want to exit and IPO is a possibility but there is no timescale."

Despite these assertions, with the company posting solid YoY revenue gains, increasing its market share, growing its player base from 1.5 million to nearly 2 million, all in addition to the newly announced expansion in Italy and Germany, it's hard to rule out an IPO.