Rebounding Spanish Online Poker Market Enjoys Another Quarter of Annual Growth
Fueled by increased play in tournaments, online poker gross gaming revenue enjoys 7% growth in Q3.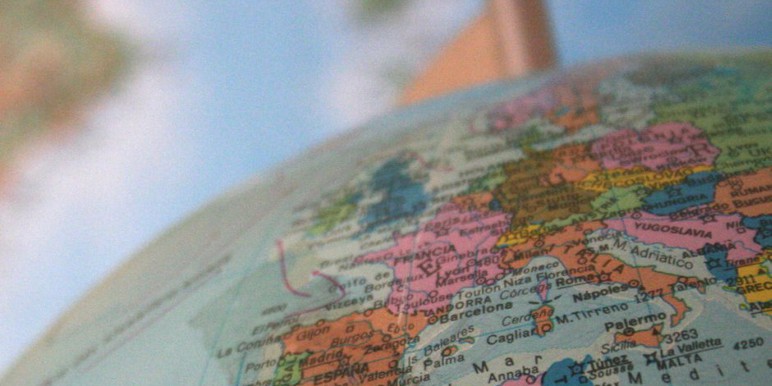 Online poker stability in Spain continues in 2017, with the latest figures from the Spanish gaming regulator reporting another quarter of year-over-year revenue growth.
Total gross gaming revenue in online poker among regulated operators reached €14.7 million in the third quarter, the DGOJ reported this week. This represents strong growth of 6.8% over the same period last year and caps off a streak of four quarters of growing online poker revenue.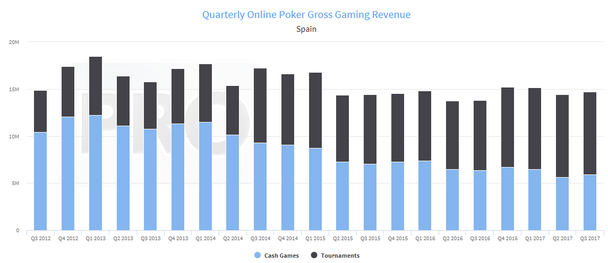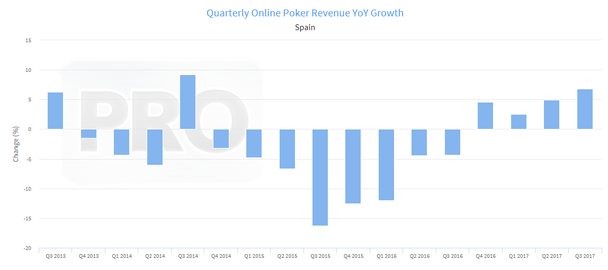 Total revenue for the first three quarters of the year has grown to €44.3 million, up 4.7% during the same period last year. Full year revenues can be expected now to exceed €60 million, approximately in line with revenue in 2015. It will be the first time that the market hasn't shrunk in four years.
The growth comes from online poker tournaments, which grew in Q3 year-over-year for the sixth straight quarter. At just under €8.8 million in quarterly revenue, tournaments continue to hover around the historicity high levels first observed in Q1 2017.
While cash games did see rare sequential growth from €5.6 million to €5.9 million, year-over-year cash games shrunk another 6%—continuing a streak of 16 quarters of decline. In Q3 2017, cash games accounted for 40% of the total online poker market; a year ago, this figure was 46%; in 2015, it represented half the market.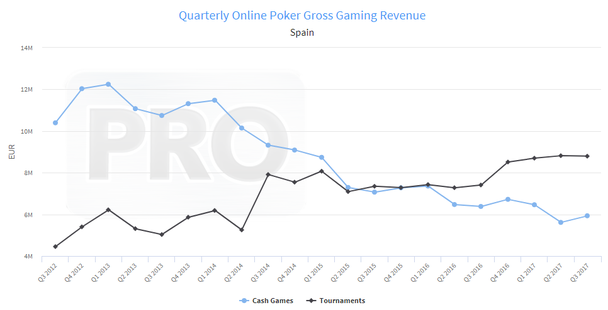 The Spanish market is dominated by PokerStars, which represents over 70% of the market based on the latest cash game traffic figures.
Spain, Italy and France, three of Europe's largest online poker markets, have experienced perennial online poker decline due to their tough market conditions—primarily from high gaming tax and segregated online poker markets—since soon after the markets opened.
However, the latest data shows that this decline has come to an end. In France, online poker revenue grew year-over-year in Q1 and Q2 of 2017, the first time in history the market enjoyed two sequential months of growth. Cash game data along with market estimations from Italy are also suggesting the market is showing signs of stability this year.
This will come as very welcome news to online poker operators who are looking at Spain, Italy, France and Portugal with fresh eyes as the advent of European shared liquidity between these markets is expected next year. 888poker is readying to launch its poker product in Italy to complement its existing offer in Spain; GVC's partypoker may well do the same; Winamax is planning to expand into both Spain and Italy soon.
This article originally appeared on Poker Industry PRO and has been republished here as a courtesy to our readers. Please visit Poker Industry PRO for more information on the industry intelligence services that are available, or email [email protected] to get a free trial.