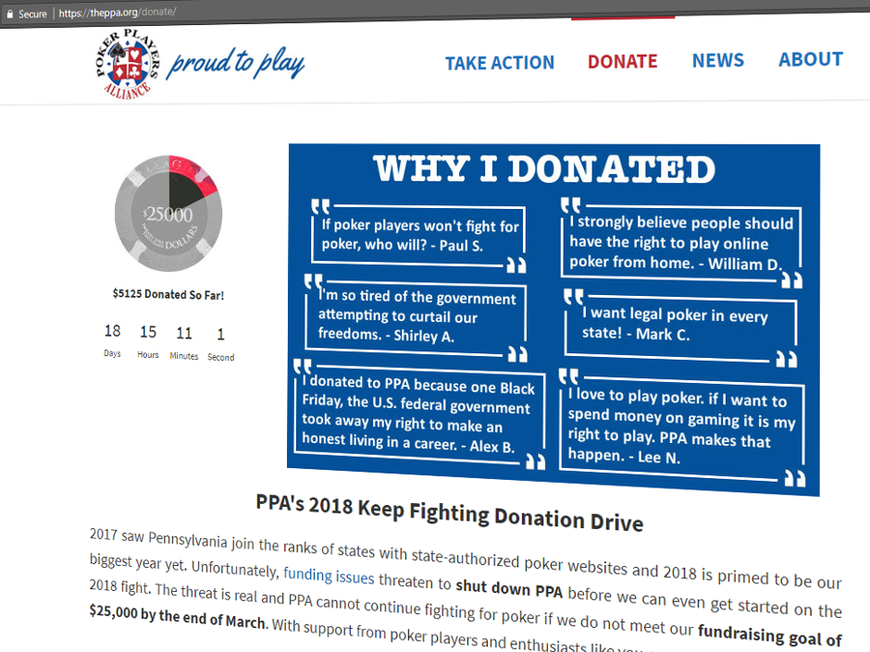 The Poker Players Alliance (PPA), the leading advocacy group for the poker playing community in the United States, is seeking funding to be able to continue its efforts to further promote safe and fun live and online poker in states across the country.
Many people in the poker community have been asking questions on social media and in the poker forums. Pokerfuse reached out to the current PPA President, Rich "The Engineer" Muny to get answers direct from the man himself.
What is your goal and how much have you raised so far?
Our goal is $25,000 by March 31, which is needed to maintain our core functionality, including the grassroots tools we need for effective advocacy.
Unfortunately, to date we are far short of our goal.
Where can people contribute to the cause?
Everyone please visit theppa.org/donate.
What happens if you fall short of your goal?
Key tools necessary for effective advocacy, like the ones we use to facilitate emailing lawmakers and sending out email alerts to the poker community would be lost.
If you reach your goal, how long will that funding last?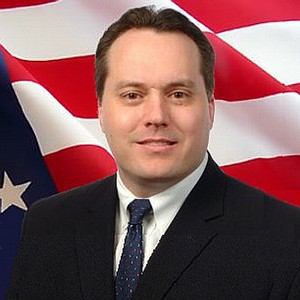 We would be able to maintain core grassroots advocacy tools through 2018. PPA has no paid staff as of January 1 (I am an unpaid volunteer as well), so continued viability is also dependent on continued volunteerism at the leadership ranks and within the poker community.
Will the
PPA

be able to continue its advocacy efforts in statehouses around the country as individual states consider legalization of online poker?

That remains to be seen and is up to the poker community. I hope we can but we are significantly short of our goal at this time.
Will we see any corporate sponsorship of the PPA?
We will never have "sponsorship" from industry. We are actively seeking donations from industry, of course. It may sound like semantics, but there has never been a quid pro quo with donors, nor will there ever be.
What caused the need for funding at this time?
This is an expensive fight and was never one the poker community was going to shoulder on its own. We had industry donors over the years—which we always disclosed on the PPA website—but do not currently.
You recently conducted a survey about sports betting. What were the top line results and how will the PPA's mission change as a result?
The survey was open from February 8 through February 23 and gathered opinions from nearly 1,000 respondents.
The survey (top line results at https://theppa.org/sb-results) confirmed that there is a solid cross section of the poker community who also enjoy wagering on sporting events. Moreover, there is considerable interest in advocating for sports betting legalization in the states, not only because survey respondents support the policy, but also because they believe that it would bolster efforts to pass legislation authorizing internet poker.
Over 90 percent of respondents support changes in federal and state laws to legalize sports betting. Just under 70 percent of respondents support PPA expanding its advocacy efforts to encompass sports betting versus 17 percent opposed, with the remainder undecided.
This is extremely useful data as we chart the future of PPA. There are no other organized grassroots in the United States that advocate for expanded gaming opportunities. PPA is in a unique position to help advance sensible sports betting policy at the state and federal level.
At this time, PPA is considering the opinions shared in the Sports Betting Survey and will be making a determination on how best to engage, or whether to engage at all, on sports betting.
Do you think we will see a state legalize online poker in 2018? If so, which? If not, which ones do you think are the closest and what are the major hurdles?
I think New York and Michigan are strong contenders to move on iPoker in 2018. In fact, PPA just sent an action alert to the New York membership, asking them to send a prefilled, fully editable email in support of iPoker legislation to their lawmakers.
Is there anything you would like to add?
It has been an honor to serve and represent the poker community and it is my hope that we can find a way to continue an organized effort for our game.