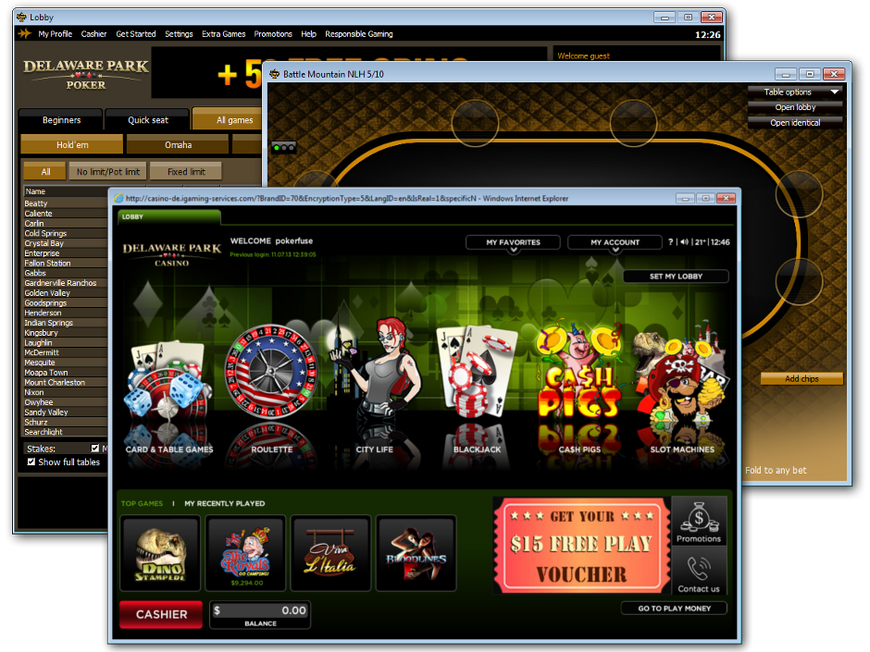 Key Takeaways
The first week of online poker in Delaware has not gone smoothly.
ID verification, deposit and software problems have been reported, showing similar teething troubles to those experienced in Nevada.
The state is too small to support high levels of player liquidity, but Delaware is already discussing shared player pools with Nevada and New Jersey.
The early days of state regulated online poker in Delaware have been marred by similar issues to those experienced in Nevada. Players have reported problems with depositing, problems with location verification and software refusing to load correctly.
The problems have only affected a few people, because initial numbers have been small. PokerScout reports peak 24 hour cash game traffic at just 32 players.
The three authorized casinos all use online poker software provided by 888poker. While the software is highly regarded in its dot.com format, regulatory requirements restricting the running of "remote programs" prevented some players from using the client.
Location verification problems were highlighted by one poster on 2+2 "Verizon FiOS forwards my IP address to Philly, so they think I'm in Philly… But, apparently pretty much everyone with Verizon FiOS is having the same problem from what I got talking to Delaware Park's online reps."
ACH and Mastercard deposit methods appeared to have the most success, but Visa deposits were sometimes declined.
Delaware is one of the smallest US states with a population of just over 900k. It is already in talks with Nevada and New Jersey about interstate compacts to share a player pool.
Player numbers will increase, but the state is unlikely to be able to support the sort of liquidity that players want and need to make the full range of poker games and tournaments available 24/7.