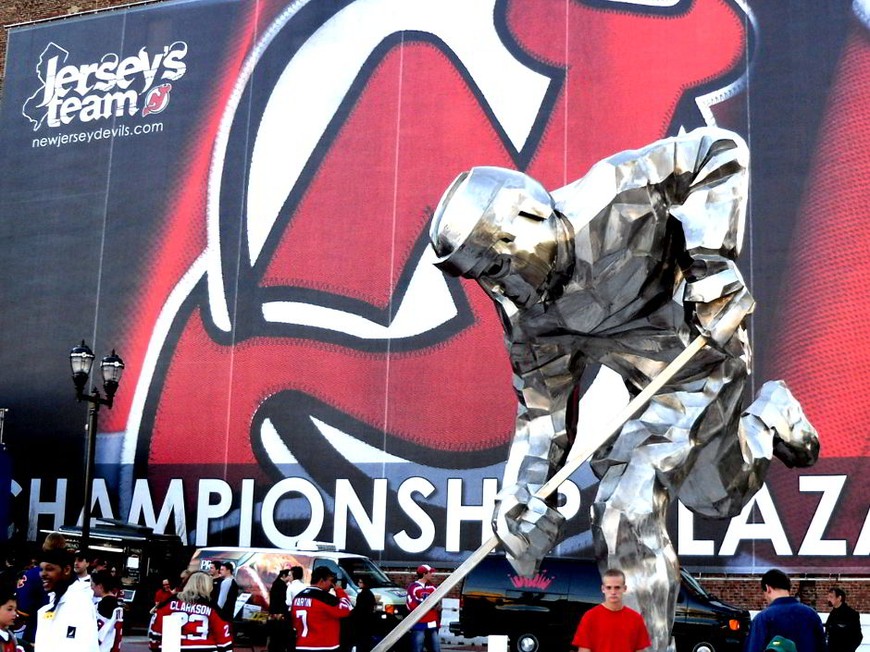 On Wednesday, Bloomberg broke the story that two major US sports franchises, the Philadelphia 76ers in the NBA and the New Jersey Devils in the NHL will be the first US professional sports teams to enter into a multi-year marketing agreement with online poker site partypoker.
Both the Devils and the Sixers are owned by Joshua Harris.
A press conference is scheduled for 2pm EST Thursday from the Prudential Center, which had some speculating that the announcement would be about the Sixers relocating to New Jersey. Instead, details are set to be revealed about the new marketing pact between the recently regulated online poker site, Harris' pro teams and the Prudential Center itself. The deal is expected to include in-arena signage, television spots as well as social media and digital asset crossover.
"This is our flag in the ground that we do things differently," Scott O'Neil, CEO of the 76ers, Devils and Prudential Center, said to Bloomberg in a telephoned interview. "We're looking for groundbreaking opportunities with companies willing to take chances."
Since coming online in late November, partypoker has claimed roughly 50% of the New Jersey market with an aggressive approach to marketing in New Jersey that includes airing commercials on network television and placing consistent advertorials in online publications.
With both regional and national exposure given to both teams, the union should create extensive branding and promotional opportunities for partypoker including prize packages, tickets for in-venue events and accommodations in suites.
It seems that the partnership has already received the OK from both the NBA and the NHL.
"As long as the gambling site doesn't include sports gambling or sports betting; it's now allowed within our rules," Mark Tatum, the NBA's vice president of global marketing partnerships said in a statement.
As of this week, the total number of online gaming accounts that have been created in New Jersey has approached 150,000.