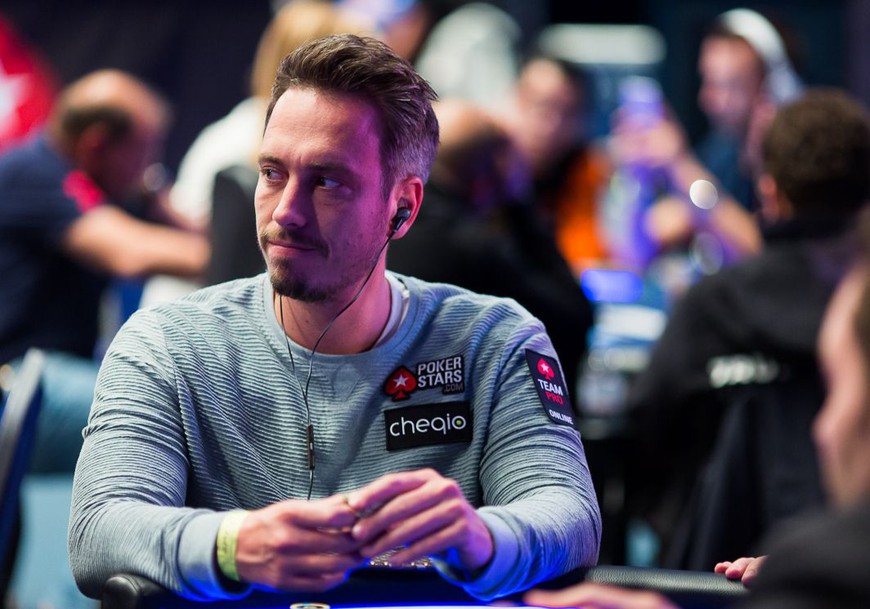 The latest surprise move from the Dutch government is leaving Dutch poker players scrambling. New regulations are rapidly coming into force, and it is expected that most major online poker operators will be forced to exit the market temporarily.
One of the highest profile names in a bind will be Lex Veldhuis. Veldhuis' sponsor PokerStars is one of the operators that faces a shutdown in the Netherlands as soon as this Friday.
Pokerfuse reached out to Veldhuis, PokerStars and other operators in the space, and none could comment on the situation, which is fast-moving.
However, as we understand, ten online gambling operators have received licenses to go live on Friday. All others must exit the country. The names of the successful applicants have not yet been revealed. However, most if not all major online poker operators are likely excluded.
It is a bit of a legal morass around the new Dutch regulations that goes back at least as far as 2016. Our sister publication, Poker Industry PRO, has an excellent breakdown of the latest developments and background as of last week; if you speak Dutch, then CasinoNieuws is an excellent resource. But in summary, new regulations aimed at enforcing a new licensing regime in the Netherlands is coming into force on October 1.
Initially, it was assumed that operators would be able to continue to operate in the country as they await licensing. However, an eleventh-hour announcement from the KSA (the Dutch regulator) decreed that all unlicensed operators must cease all operations pending licensing.
Initially the cut-off date was November 1. But in one final twist of the knife, that has been brought forward to October 1—this Friday.
What Exactly is Happening in the Netherlands?
The move, seen as a U-turn from regulators, is new enforcement action stating that all operators must cease serving Dutch customers on the day the new regime comes into force.
Operators that had been seen as targeting Dutch customers in the past will be hit with a "cooling off" period—a gap of at least six months before they can apply for a license. Most major operators have been fined by the KSA in the past for apparently falling foul of certain "prioritization criteria," like using local payment processors, offering websites in Dutch, or operating a dot-NL domain.
Parent companies of PokerStars, partypoker and Unibet, among many others, have all paid fines in the past for apparently breaching these stipuluations.
However, it was thought that operators who followed the priorities outlined by the regulator in the lead-up to the October 1 deadline would be exempt from enforcement and could continue to operate while their licensing was being completed. Some companies—like GGPoker and Run it Once—have never been fined by the KSA. 888poker could also be in the clear.
However, the latest news from Dutch authorities has turned that on its head, leaving out even these "clean" unlicensed operators no matter how they behaved in the lead-up period.
The KSA is expected to reveal the ten licensed entities soon. Major operators, like PokerStars, Unibet and others, will not be among them. Time will tell whether GGPoker will make the list; however, local companies—like Holland Casino—will likely be first in line. It could launch online poker on the iPoker network from the get-go.
It is important to note that the KSA received 29 applicants—less than one in three have been approved for Friday. Some major operators who thought they would be on the starting line will clearly be excluded from the Day 1 launch.
It looks like a lot of Dutch poker players will be left out in the cold. While the average player may be able to find a suitable option among the licensed operators to continue playing online poker after October 1, a sponsored player like Veldhuis will have a lot more concerns.
Assuming he stays with the PokerStars brand, he will need to either take a break from the stream and from playing on his sponsor until after they resolve the licensing over the next few months. Alternatively, he might consider leaving his home country to find a place where PokerStars is still allowed.
The operator is not expected to get a license in the Netherlands until Q2 2022 at the earliest.
At this point, it is unclear what he will choose to do, but he and other Dutch players will have some hard choices ahead of them if they've been playing on one of the affected operators. It's a nice reminder that while regulatory regimes often seem far-removed from the daily grind, they can and do have serious impacts on the ground.
What will Lex do?