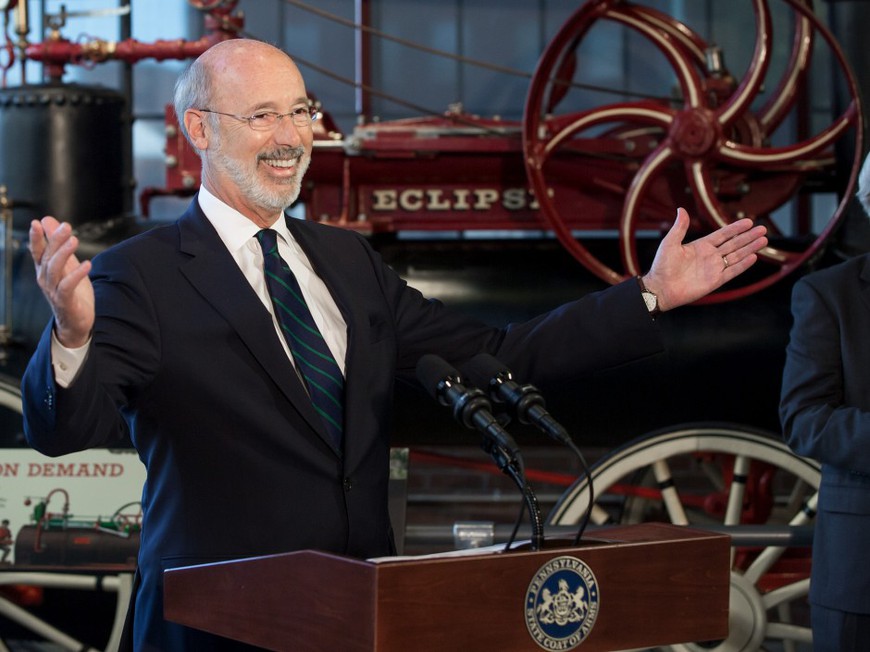 Governor Tom Wolf signed legislation on Monday legalizing online poker and other forms of online gaming in the state of Pennsylvania, just days after the measure was approved by the General Assembly.
In comments to reporters following his signing, Wolf acknowledged the state's need for recurring revenue and the intent to "not cannibalize existing gambling revenue coming to the state."
"I think what we're settling on will actually do that," Wolf added.
The new law in Pennsylvania makes it just the fourth state in the US to license online gaming, joining Nevada, Delaware, and New Jersey, and breaking the near five-year drought since New Jersey made online gaming legal in February 2013.
In addition to online poker, the new law also legalizes online casino games and slots, daily fantasy sports, online lottery sales and sports betting if or when permitted by federal law.
Other gaming expansion approved by the legislation includes Video Gaming Terminals (VGTs) and gaming devices at qualified truck stops and airports.
The law designates three categories of Interactive Gaming Certificates (IGC)—for poker, slots and table games.
The Pennsylvania Gaming Control Board (PGCB) is authorized to issue IGCs to existing land-based casino license holders in the state. These are expected to partner with online gaming content providers including top online poker companies The Stars Group (parent company of PokerStars), GVC (parent company of partypoker) and 888 Holdings.
Additional licenses may also be offered to out-of-state licensed online gaming operators if the allotted number of licenses are not awarded to current state gaming licensees.
Online gaming regulations still need to be drafted, but the PGCB has the luxury to leverage the resources and experience of the other US gaming regulators that have preceded them. As a result, the first online games could begin as soon as mid-2018.
Pennsylvania is also expected to become a part of the US shared liquidity pool that originated with Nevada and Delaware and which New Jersey agreed to join earlier this month.
Though it is currently unclear when Pennsylvania might join the other US states, it is possible that the task of locating its online gaming servers in Atlantic City, New Jersey—a necessity to share liquidity with New Jersey due to legislative restriction in its state constitution—will be part of the initial preparation for those operators planning on participating in the shared liquidity pool.
The New Jersey regulator has already been in contact with its Pennsylvania counterpart in preparation.
"We're going to strike hard with Pennsylvania," New Jersey Division of Gaming Enforcement (DGE) Director David Rebuck said of the prospects of shared liquidity in an interview with GGB News.
"We have already had dialogue, so if Pennsylvania authorizes internet gaming, that doubles the size of the population that could engage in internet gaming [in the US] today."
This article originally appeared on Poker Industry PRO and has been republished here as a courtesy to our readers. Please visit Poker Industry PRO for more information on the industry intelligence services that are available, or email sales@pokerindustrypro.com to get a free trial.