Australia Strives to Create Level Online-Gambling Playing Field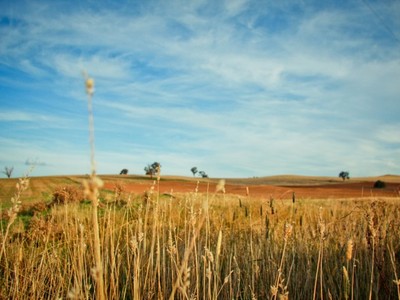 Recent business moves by gambling firms doing business or interested in Australia come amid a push by government officials to plug holes in the country's legal framework for online gaming.
The gaming expansions proposed by Communications Minister Stephen Conroy's office as revisions to the country's 2001 Interactive Gambling Act—which among other oddities enforced a ban against Australians being allowed to wager on Australian-owned sites—include an increase of online poker and "in-play" betting on sports.
Though created as a protectionist move for established betting parlors already serving Australian punters, the law's inequities have been exploited by non-Australian firms.
The law's impact has even forced international firms to exit the Australian online market after purchasing an interest in Australian companies, as happened recently when established UK bookmaker William Hill tendered a USD $125 million purchase offer for Centrebet, an Australian bookmaking site founded in 1993.
Will Hill, whose online poker business is dwarfed by its sportsbetting operation, chose to drop its Australian online poker offerings in anticipation of the deal. Meanwhile, other international sites not incorporated in Australia continue undeterred and unhampered by the Interactive Gambling Act's language.
By contrast, Australia-based Merge Gaming turned down players from its home country, except for three weeks in 2011. No official reason was given for Merge's quick U-turn, though a government warning is one possibility.
Elsewhere, Australia's established "brick and mortar" gambling parlors pushed for equitable—if not preferential—treatment as online betting grew in popularity last decade. Those leading the push included national giant TABcorp and New South Wales-based Tattersalls.
Among the solutions previously considered by Conroy's office was a 2009 proposal to create a blacklist, to be maintained by the country's internet service providers, which would contain many thousands of pornography and online-gambling sites.
Preliminary versions of the blacklist were distributed to Australian ISPs, and were subsequently leaked to the public. Hundreds of non-Australian online gambling sites were included.
However, Conroy's internet-censorship proposal drew a global backlash and has since bogged down in Australia's Senate, where its prospects of approval are dim. Revising existing laws that punish only Australian firms stands as an alternate, if opposite, solution.
Conroy's apparent U-turn has angered some anti-gambling Australian legislators. Australia's Business Spectator cited Independent Party Senator Nick Xenophon as follows: "We now know the government has been engaged in secret talks with the online gambling industry to enable them to diversify their addictive product to suck in more Australians."
By Haley Hintze