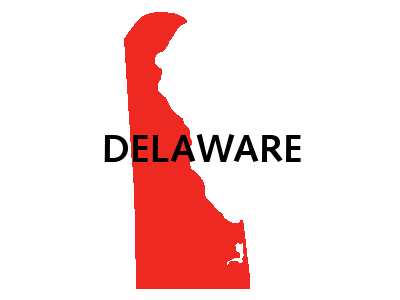 Delaware became the second US state to legalize online poker on Thursday when Gov. Jack Markell signed the HB 333, Delaware's Gaming Competitive Act of 2012, into law.
Markell signed the legislation just one day after the bill passed the Delaware state Senate on a 14-6-1 vote, just clearing the three-fifths majority needed for the measure. Online poker is one of several components in the bill, which expands gambling opportunities in several forms for Delaware residents.
Delaware's three existing racinos have indicated tentative plans to launch their own online gambling sites, though regulations remain to be drafted and the soonest projected date for the new sites is early 2013. Online slots and other table games will also be available, in addition to parlay betting on NFL games.
No decisions have been made regarding third-party software vendors, nor has the size of Delaware's potential player pool for online poker. As one of the US's smallest states, Delaware may look to partner with other states' offerings as they become available.
Spokespersons for Gov. Markell's administration hailed the signing as a job-saving measure in several published reports. Many neighboring states have also expanded gambling opportunities in recent years, leaving states in the region in an increasingly competitive market for gambling revenue. The bill's backers offered projections showing an annual $7.75m windfall in new tax revenue, given the bill's passage.