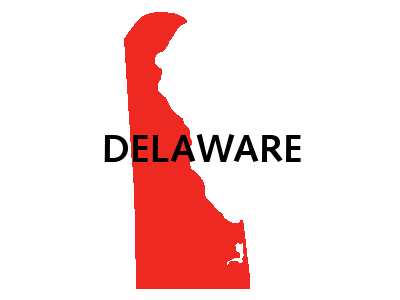 Delaware legislators face debate over the state's online gambling future after a pro-casino and sports-betting bill cleared the state's House Gaming and Parimutuels Committee.
HB 333, the Delaware Gaming Competitive Act of 2012, calls for creating an intrastate network serviced by a third-party vendor and regulated by Delaware's Lottery Office.
HB 333 calls for the creation of up to 100 keno parlors and 20 locations offering Delaware's version of sportsbetting, parlay betting on NFL games, which could include "bars and convenience stores."
The bill also authorizes online slots, blackjack and other casino games, alongside online sales of the state's lottery offerings.
The state's three major "racinos"—Dover Downs, Delaware Park and Harrington Raceway—which were authorized to add slots in 1994, have backed HB 333's creation following years of diminishing slots returns.
The recent DOJ clarification of the Wire Act and UIGEA is also cited as tacit approval in the bill's overview. In its introduction, HB 333 states: "These offerings capitalize on a recent United States Department of Justice ruling clarifying that wagering within a state's boundaries does not violate federal law."
Other forces quickly lined up against the new measure, including a handful of Republican legislators citing security and age-verification concerns, despite testimony before the committee that sufficient technologies and security exist. Delaware's horseracing industry also opposes the bill in its current form.
The bill's preliminary provisions also call for geolocation checking and the creation of services for problem gamblers. Dates for debate before Delaware's full General Assembly have not been set.