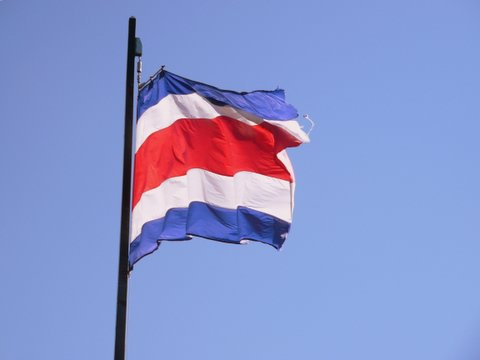 According to news organization Teletica, the FBI is searching in Costa Rica for Scott Tom and Brent Beckley, the two Cereus founders named in the 'Black Friday' indictment.
Blanca Games, the owner of Absolute Poker, has its headquarters in Antigua but operates offices out of Costa Rica. Scott Tom, co-founder and part owner, and Brent Beckley, rumored to be head of Payments, are residents of Costa Rica.
According to an investigation by Costa Rican news program Teletica on Tuesday, the FBI has been searching for those named in the indictment in Costa Rica and "neighboring countries".
The offices of Absolute Poker in Costa Rica are identified as IDS – 'Innovative Data Solutions'.
Investigative reporters interviewed Ernesto Sanabria, named as the lawyer for IDS, who was not authorized to make any statements on behalf of the business, nor name any representative of the company.
In the report, investigators also visited offices of PokerStars, but were not permitted to enter.
In an interview with an employee of IDS, he stated that they have received two pieces of communication indicating that the business "could close".
When asked if they had been told why they could close, he stated that they had not been informed. Other employees of IDS refused to talk to the reporters.
An email sent to Teletica claims that 350 people are employed by IDS, and have not been paid. They are currently in negotiations with lawyers to come to an agreement on due pay.
There is mounting concern that such significant lay-offs could have a large impact in the Costa Rican community.
The news comes after reports that internal memos from shareholders of Blanca Games, Madeira Fjord of Norway, is planning to file for bankruptcy in Norway.
In light of the news, players with money on Absolute Poker and Ultimate Bet are naturally very concerned as to the security of their bankroll. There are still no withdrawals for US players, and those outside the US have been restricted to $250 withdrawal request per week. Recent withdrawal requests have yet to be honored.
Poker professional Isaac Haxton posted on forum 2+2 Thursday that he was looking to sell his Cereus bankroll for 20% of its value. "'ll sell AP/UB for 20 cents on the dollar. I have 300k.", he writes, "US account so I can't transfer, PM me to discuss options for settling. fml".
So far his best offer has been only 5c on the dollar.