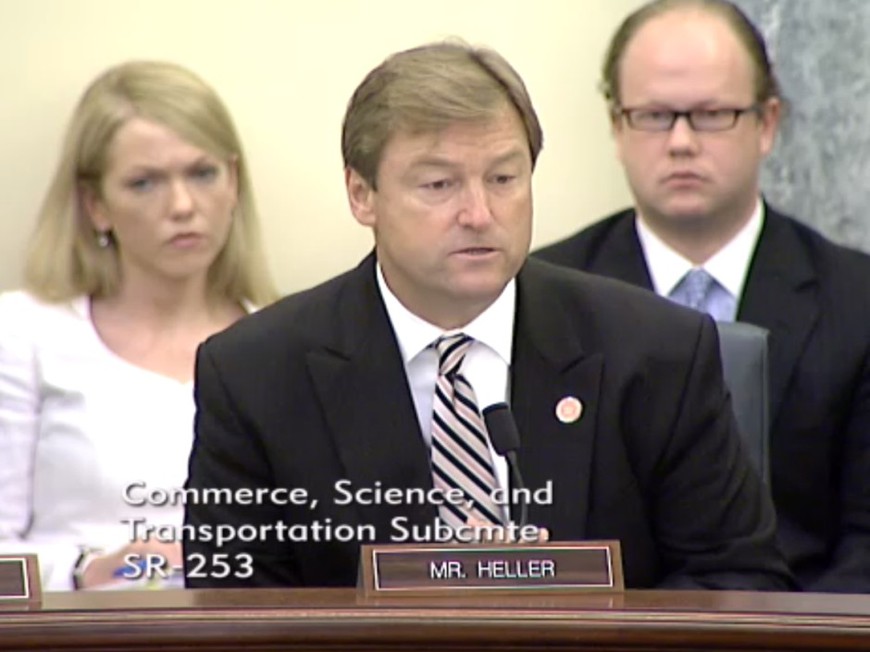 The US Senate Subcommittee on Consumer Protection, Product Safety, and Insurance held a hearing Wednesday titled "The Expansion of Internet Gambling: Assessing Consumer Protection Concerns."
Witnesses at the hearing focused on the perceived perils that exist as a result of online gambling. Terrorism, money laundering, addiction and human trafficking were among the dangers cited.
However, there seemed to be a consensus among the participants that regulating online poker and restricting other forms of online gambling was the solution to these problems.
According to Senator Dean Heller (R-NV), the Department of Justice stripped law enforcement of its power to keep American consumers safe when it issued its revised opinion on the application of the Wire Act to internet gambling and helped "their friends in Illinois and New York" to get the lottery online. Heller called for the reversal of the actions of the White House.
The driving theme of the hearing was that US lawmakers need to act to protect their constituents from the societal ills that are promoted by online gambling. "UIGEA is under attack," stated Matt Smith, President of Catholic Advocate about the Unlawful Internet Gambling Enforcement Act that was passed in 2006 in an attempt to thwart the processing of financial transaction related to "illegal" online gambling.
Jack Blum, a frequent witness on money laundering before congressional committees, expressed his desire for player penalties as a means of helping law enforcement with its war on internet gambling. "I think gambling is dumb," Blum contributed.
No action items were set at the conclusion of the hearing and, though two online gambling bills are currently sitting in the House of Representatives, no proposed online gambling legislation has been introduced in the Senate.