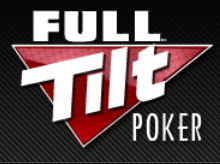 Chris "Jesus" Ferguson and Howard "The Professor" Lederer are on the receiving end of another class action lawsuit. The lawsuit alleges that Chris Ferguson received $85 million and Howard Lederer $45 million from funds that can be traced directly to players.
The lawsuit has been filed on behalf of all players on Full Tilt by professional poker players, Steve Segal, Nick Hammer, Robin Hougdahl and Todd Terry. It claims that the two former directors "exercised unlawful dominion and control" over players' funds.
An earlier lawsuit filed June 30, 2011 was dismissed because the New York judge decided that he did not have jurisdiction over the alleged crimes. This lawsuit has been filed in Nevada and carefully explains a number of reasons why the case can be heard in the State.
The plaintiffs are asking the judge to order the defendants to repay players all the money that they had on deposit with Full Tilt. The lawsuit is also asking for punitive damages.
Former directors and companies involved in the collapse are facing three other federal cases which have been presented in New York. A Canadian class action suit filed by the consumer rights group, "Groupe des droits des consommateurs" is also pending,
One of the main reasons for filing the suit now may be to retain players' rights under the statute of limitations. When this suggestion was proposed to Todd Terry on 2+2 he replied, "Seems like a good guess to me … this preserves the right to go after these defendants."