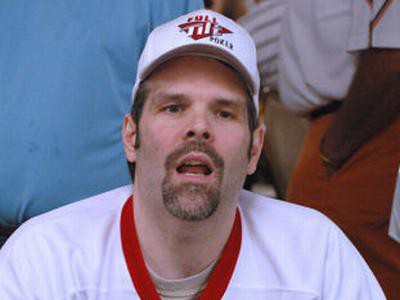 On Tuesday, the US Department of Justice accused owners of Full Tilt Poker of stealing funds and "lying to and deceiving" players. In an amendment made to the civil complaint stemming from Black Friday, the DOJ revealed that FTP paid "distributions" to its owners without sufficient funds on hand to cover players' deposits.
Three defendants have been added to the civil complaint, and the DOJ is now seeking penalties of more than $40m from Bitar and Lederer, $25m from Ferguson and almost $12m from Furst for alleged money laundering.
According to the amended civil complaint:
Full Tilt Poker used player funds, among other things, to maintain a steady flow of payments to its owners, totaling more than $443 million over the last four years, despite the fact that Full Tilt Poker did not have sufficient funds to repay its players. As a result of this fraud, by the end of March 2011, Full Tilt Poker owed approximately $390 million to players around the world but had less than $60 million in its bank accounts.
In addition to the siphoning of players funds, the DOJ alleges FTP "lied to and deceived" its players by concealing the fact that the players' funds were not segregated and leading them to believe that the company was solvent with the ability to honor their withdrawal requests at any time.
After the indictments of Black Friday, FTP continued to operate its business outside the US and continued to accept player deposits even though it knew they were unable to cover over $300m in deposits currently on hand.
From internal company correspondence obtained by the DOJ dated June 12, 2011, Ray Bitar cautioned that if word leaked about the financial troubles of the company a run on the site would ensue and "at this point we can't even take a five million run."
In a statement, Preet Bharara, U.S. Attorney for the Southern District, called FTP "a global Ponzi scheme." He added that the company "cheated and abused its own players to the tune of hundreds of millions of dollars" while "insiders lined their own pockets with funds picked from the pockets of their most loyal customers."
The amendment also revealed ownership details publicly for the first time. According to the amendment, "approximately 23 individuals owned shares in Full Tilt Poker." The individuals named in the amended civil complaint had their ownership percentages in Tiltware LLC disclosed as being, "Bitar (7.8%), Lederer (8.6%), Ferguson (19.2%), and Furst (2.6%)."
The DOJ considers these "Insider Defendants" to have been members of the Board of Directors of Tiltware LLC at all times relevant to the charges. It lists Ferguson as the "Chairman of the Board of Directors" with Lederer and Bitar as managing members of the board and Bitar also serving as CEO.