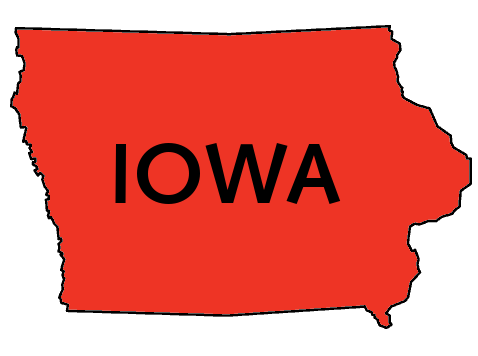 Late Tuesday, the Iowa State Senate voted in favor of a bill that would bring online poker to Iowa. Senate File 2275 (formerly SSB 3164) passed by a vote of 29-20.
The bill would allow for intrastate online poker as well as provide the opportunity for Iowa to form interstate compacts as a method of providing its residents greater liquidity.
"Based on aggregate projections of poker play in the US" and based on the population of Iowa, a study by the Iowa Racing and Gaming Commission (IRGC) last year concluded that Iowa could expect "approximately $3 million to $13 million" in annual revenue for the state from online poker.
The bill now moves to the Republican controlled State House of Representatives where it is expect to face stiffer opposition. Though Governor Terry Branstad has not indicated that he would veto the bill if it did pass the House, he did say he is "very skeptical" about it and he thinks "it's very doubtful you're going to see this move through the Legislature."