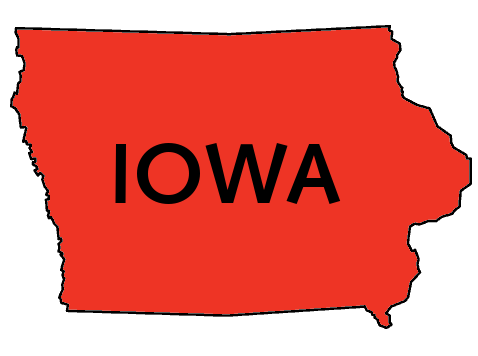 In Iowa, a Senate Subcommittee meeting to discuss online poker bill SSB 3164 is scheduled for this afternoon. The meeting comes as Iowa kicks off "funnel week" where state lawmakers look to advance proposed legislation through committees in preparation for a full debate on the floor.
The bill does not seek to legalize all online gambling. Instead, it specifies that "internet wagering shall be limited to wagering on poker and all of its variations," and states that "... an internet wager may be placed from any location within this state or from any other location where authorized by law."
The language leaves the door open to Iowa participating in interstate and perhaps even international compacts, allowing Iowans to play on networks serving other jurisdictions where online poker is explicitly legal.
The bill calls for a tax rate between 22-24% on adjusted gross receipts. In December last year, the Iowa Racing and Gaming Commission published a study on the prospect of regulating online poker.
"Based on aggregate projections of poker play in the US" and based on the population of Iowa, the study concluded that a 22% tax rate would yield "approximately $3 million to $13 million" in annual revenue for the state.