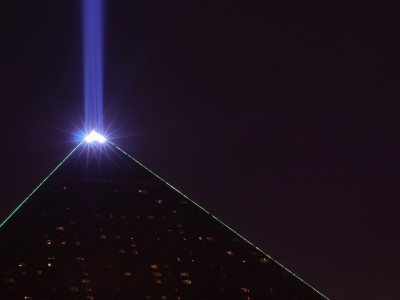 MGM Resorts is suing four individuals and two companies for sitting on domains that are closely related to the company. The casino conglomerate claims that the use of several MGM gaming brand names were intentionally registered as domains and represented as poker websites.
According to an article in Vegas Inc., the company filed a lawsuit on Thursday with the U.S. District Court in Las Vegas alleging that defendants intended to profit from the registration of the domain names. The four individuals and two companies would be in violation of the Anticybersquatting Consumer Protection Act (ACPA).
"The defendants have done nothing more than tack on the descriptive terms 'poker' or 'online poker' to each of the MGM marks to form the domain names," said MGM attorneys who seek a restraining order to immediately block the websites.
The sites may have been created in bad faith with the intent to profit from MGM who will need the domains to brand their companies when online poker is licensed and regulated in the United States. Among these websites are: mgmpoker.com, ariapoker.com, luxorpoker.com, excaliburpoker.com, mandalybayonlinpoker.com, bellagioonlinepoker.com, and circuscircuspoker.com.
Some of the websites were created as early as 2002 and the recent lawsuit could imply that MGM feels it will be offering licensed online poker in the near future.
In October, MGM Resorts chairman and CEO Jim Murren spoke confidently of federal online poker saying he believed there was "better than a 50/50 chance" that Congress would pass a law federal licensing law.
"We feel the time for talking is over and the time for action is right now," Murren told attendants at the October gambling conference.
In the same month the company, along with fellow B&M group Boyd Gaming, announced an agreement with bwin.party – operator of the famous PartyPoker brand – to offer online poker should legislation pass in the United States.
"These arrangements have been put in place to prepare ourselves for the next step," bwin.party Co-CEO Jim Ryan told the LVRJ in October. "Ultimately, we see a number of MGM, Boyd and bwin.party websites all acquiring players. We're laying a foundation for a very important milestone."