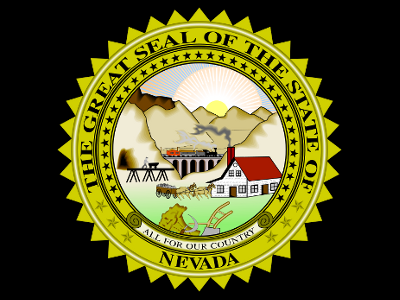 Nevada's Senate Judiciary Committee unanimously passed Assembly Bill 258 on Tuesday that would position Nevada as the regulatory body for online poker in the US once regulated on the Federal level. The bill also allows for Nevada to offer intrastate online poker if it gets clearance from the US Department of Justice.
In a letter last month to William Home, the sponsor of the bill, Nevada Governor Brian Sandoval offered his support of the bill provided it does not "create disharmony between state and federal law." He also expressed the importance that the state "apply the same substantive regulatory standards to online poker companies that we do traditional gaming institutions."
Harmony between Nevada and federal lawmakers coupled with the state's extensive experience in gaming regulation could have a positive impact for players. Some previous federal bills proposed "blackout periods" between the time legislation was passed and the time that operators would be cleared to do business.
When asked if Nevada's efforts to establish regulatory guidelines for online poker would possibly eliminate or reduce a "blackout period" Rich "The Engineer" Muny, Board Member of the Poker Players Alliance offered the following statement:
That's up to the individual lawmakers. There have been bills with blackouts and bills without. There have been bills that limited the blackout to the time required to bring regulators on board, while others have sought to use blackouts to address marketplace disparities new sites could have relative to existing ones. I do think the events of Black Friday have made the competitive arguments moot for the most part and have, in fact, provided lawmakers with more incentive to bring the new sites online sooner than later.
Be assured PPA is fighting on Capitol Hill on behalf of the players for the best bill we can get. We have provided lawmakers with many justifications to delete all blackout periods in any legislation and will continue to advocate this position.
Though the current version of the bill no longer contains the actual regulatory framework, it does allow the state to adopt regulations and issue licenses to operators. The bill also includes a provision to allow the state to adjust the conditions under which taxes are assessed on the operators in the event federal legislation was to require similar taxation.