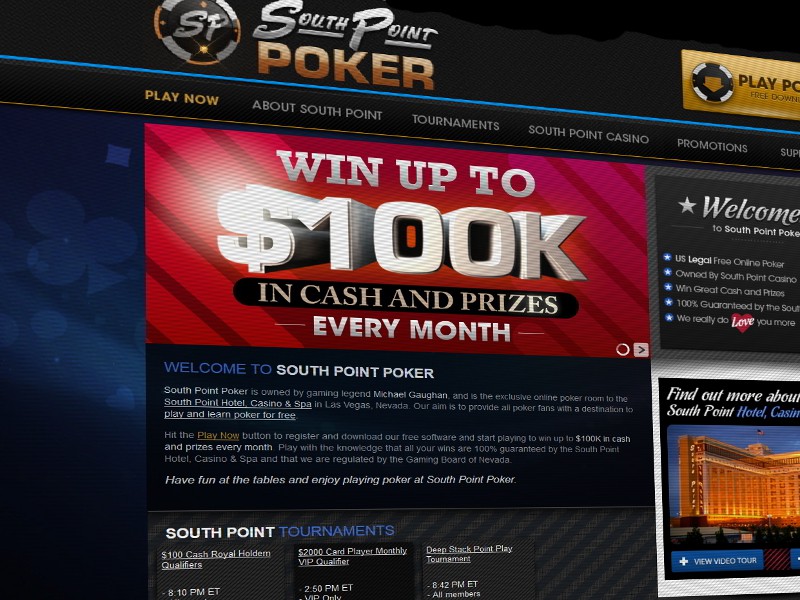 The multi-part application by Las Vegas's South Point Poker to become the state's first licensed operator of a real-money online poker site is poised to become official at the Nevada Gaming Commission's August 23, 2012 hearing.
South Point Poker and its sole owner, Michael Gaughan, breezed through its suitability hearing earlier this month. However, the NGC is poised to enact additional regulatory requirements that will apply to South Point and all other potential operator licensees, including Reno-based Monarch Casino, which is also expected to receive formal approval next week.
The NGC is proposing five new stipulations to be applied to South Point as a condition for approval, the most important of which deal with issues vital to online poker's integrity: The creation of a written system of internal control, the creation of an interactive gaming reserve, and the establishment and maintenance of an interactive gaming compliance plan.
The remaining two conditions applied to South Point Poker deal with the timely filing of a key-employee application (likely for owner Michael Gaughan), and the filing of a detailed operational plan.
Monarch Casino received a similar list of six special pre-conditions for licensing.
Separately, the NGC also plans to streamline and improve the applications process for online poker employees connected to licensed entities, rolling them into the existing framework of the Nevada State Gaming Control Board's online employee-registration system.
Other companies that have already received interactive gaming licenses include Bally Technologies, International Game Technology (IGT) and Shuffle Master. These licensees expect to provide online poker services to brick-and-mortar casinos currently in the application process.