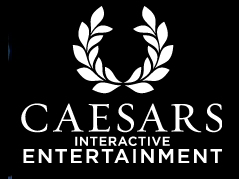 In a United States Securities and Exchange Commission filing on Monday, Caesars Entertainment Corporation revealed that suitability issues surrounding Caesars Acquisition Company CEO Mitch Garber contributed to its decision to withdraw a gaming license application in Massachusetts.
The Investigations and Enforcement Bureau for the Massachusetts Gaming Commission cited Garber's previous employment by public internet gaming companies in its report on Caesars' suitability. The report recommended Caesars be disqualified from licensing consideration.
Garber served as CEO of PartyGaming plc (now bwin.party digital entertainment plc) from April 2006 to May 2008 and as CEO of Optional Payments Inc. from 2003-2006.
At the onset of his tenure as CEO of PartyGaming, PartyPoker was the largest online poker provider in the world and offered real-money gaming to customers within the United States. Following the passage of the Unlawful Internet Gambling Enforcement Act in September of 2006, Party promptly announced that it was pulling out of the US market.
"It's going to be very difficult for sophisticated, multi-jurisdictional operators to tolerate the environment this commission has created," Caesars Entertainment CEO Gary Loveman was quoted as saying in the Boston Globe.
Caesars was partnered with Suffolk Downs and was in competition for a land-based casino license in the Boston area, but decided to withdraw its application following the report received by Massachusetts Gaming Commission on October 18.
The Massachusetts Gaming Commission cited a licensing agreement with Gansevoort Hotel Group along with the overall financial stability of Caesars Entertainment as other reasons for concern with the gaming giant's suitability.
A public hearing to review the facts of the investigation is scheduled for October 29 and a redacted version of the report is expected to be released on October 23.
Caesars suitability was not an issue for regulators in Nevada where the company currently offers real-money online poker via WSOP.com.