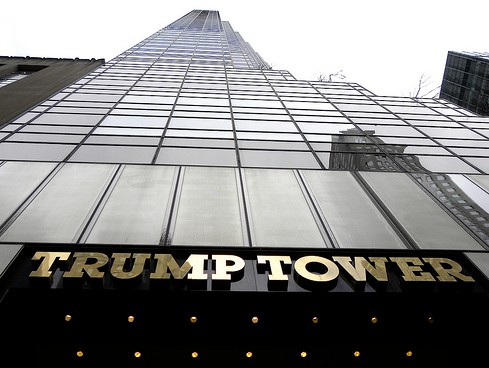 Recent news revealed that real estate guru and Atlantic City casino founder Donald Trump along with Marc Lasry, a New York hedge-fund manager, have teamed up in a joint venture to launch an online gambling site once such activity gets regulated in the US.
Trump has supported regulation of online gaming for quite some time. In an interview with New York Post last year, Trump expressed, "Why lose all those billions of revenue? Online gaming is going to happen, so we might as well have it work to the public's advantage."
A recent regulatory filling on October 14 revealed the unification between Trump Entertainment Resorts Inc. and real estate financier Lasry's Avenue Capital Group. Trump Entertainment, which reins were taken over last year by Avenue Capital, would own 10% of the venture. The filling did not disclose the actual percentages to be held by Trump or Lasry. "One or more other qualified parties" may also participate in the venture, according to the filing.
Ivanka Trump, daughter of the elder Trump and an Executive Vice President of the conglomerate that owns Trump Entertainment Resorts Inc., stated that the joint venture is aiming to be a dominate online gaming company if future legislation in the US is favorable. She added that the partnership had all the makings of a successful venture: experience, funding and brand recognition. "We think we have the hottest brand there is, the Trump brand, my personal brand," Donald Trump said in an interview with The Associated Press. "We think it's going to do phenomenally well."
With billions of dollars a year being wagered through offshore sites, online gaming can be a tremendous source of taxable revenue that could help government authorities facing budget deficits in addition to giving a huge boost to the job market. As a result, the push for regulation of the industry is not only occurring on the federal level. Individual states including Iowa and New Jersey where Trump Entertainment holds casino licenses are pushing forward as well.