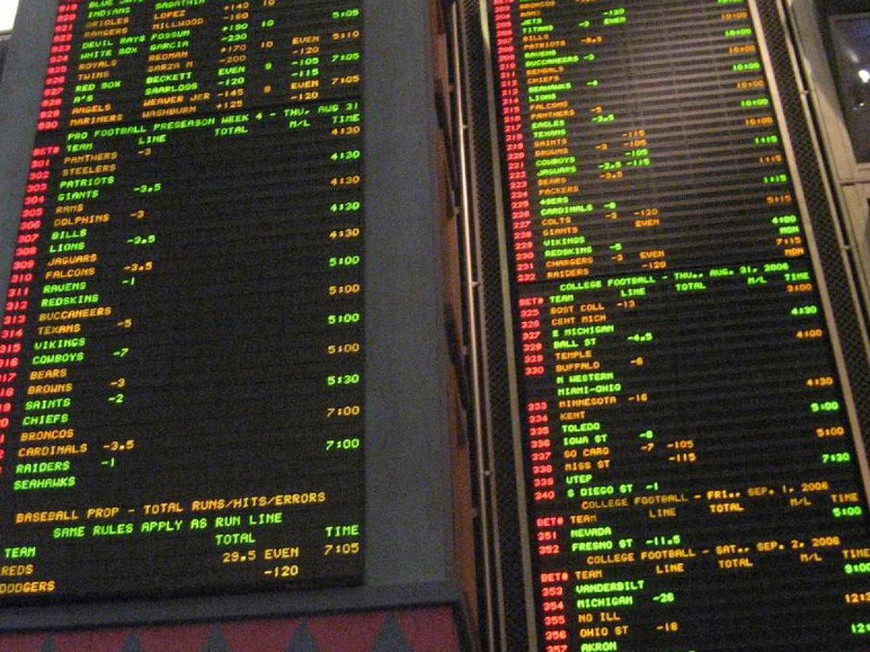 Carbon Sports has released its betting odds for the 2014 World Series of Poker November Nine final table.
The money line in this case, refers to the amount the bettor will win if the player selected wins the tournament.
For example, if someone bet $100 that Jorryt van Hoof would win, and he did, the bettor would win $250. Or, if someone bet $100 on Bruno Politano and he won, the bettor would win $1,500.
The remainder of the betting lines for the 2014 November Niners are as follows.
| | | |
| --- | --- | --- |
| +250 | Jorryt van Hoof | 38,375,000 |
| +350 | Felix Stephensen | 32,775,000 |
| +400 | Mark Newhouse | 26,000,000 |
| +700 | Andoni Larrabe | 22,550,000 |
| +700 | Dan Sindelar | 21,200,000 |
| +1000 | William Pappaconstantinou | 17,500,000 |
| +1200 | William Tonking | 15,050,000 |
| +750 | Martin Jacobson | 14,900,000 |
| +1500 | Bruno Politano | 12,125,000 |
Betting Odds Compared to Chip Counts
As can be seen from the official Carbon Sports list, there is a significant drop off in payout from seventh place Tonking to eighth place Jacobson. Despite only a 150,000 chip differential, the odds for Jacobson—in eighth place in chips—to win the Main Event are much close to fourth and fifth place competitors Larrabe and Sindelar who have roughly 50% more chips.
Jacobson is the most accomplished live tournament player among the Nine, with over $5.5 million in cashes according to The Hendon Mob database.
Those looking to extract value from betting on the final table may look toward Larrabe, Sindelar, and Pappaconstantinou. Tonking and Politano provide long-shot excitement.
Odds for United States native Mark Newhouse are also comparatively lower given his $3.5 million in live tournament cashes as well as his back-to-back WSOP Main Event November Nine appearances.
Although van Hoof is the current chip leader, any opponent except ninth place Politano could overtake him by doubling-up through the Dutch poker player.
The same can be said for Stephensen, who would lose his superior chip stack status to any of his final table opponents if he were to lose a pot against them via an all-in situation.
When play resumes in November, the blind levels will be 200,000/400,000 with a 50,000 ante and the players will be less concerned with the odds of a sports book and more with winning the $10,000,000 first prize.