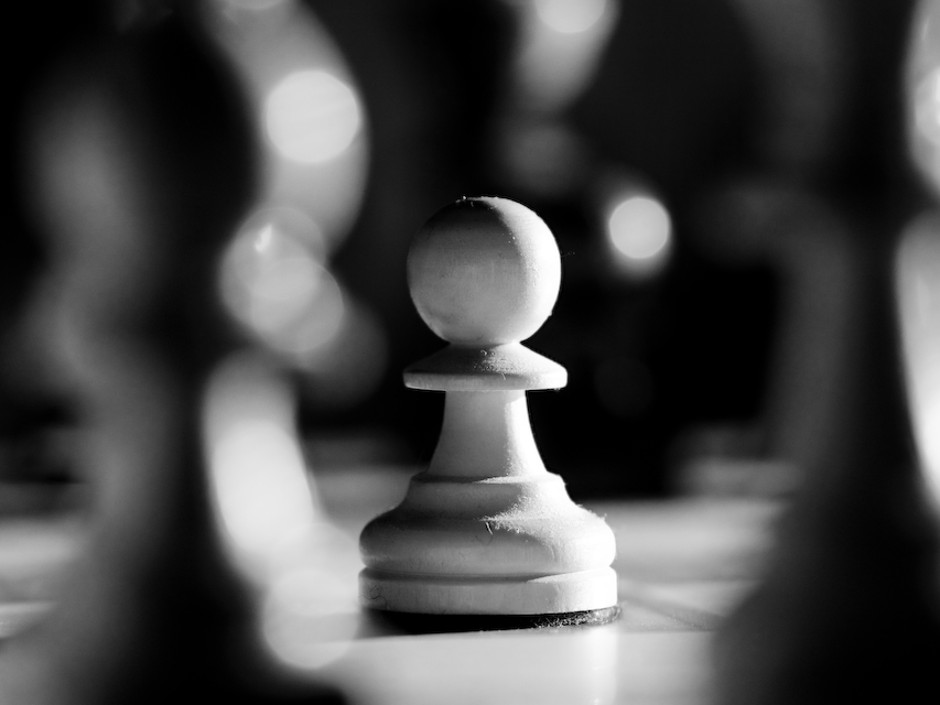 Chess and poker. Both games so simple that you can learn them in an afternoon, but with such a strategic depth that it takes years of study to master.
The big prize pools of poker have always enticed champions from other disciplines, and chess is no exception. US number 1 and world top 5 Grandmaster Hikaru Nakamura likes to play the World Series of Poker Main Event; Fide master Ylon Schwartz final-tabled it in 2008. US chess champion Woman Grandmaster Jennifer Shahade recently become the face of chess player turned poker player: She gave a recent talk at the TED conference (embedded below) on decision-making in which she compared the skill as it is used in both chess and poker.
"Over 550 players, including more than 20 Grandmasters, have already registered for the combined poker and chess tournament"Now event organizers are doing their part in bringing the two games closer together. Next month, PokerStars will be bringing chess to one of its poker tournaments; soon after Las Vegas will play host to a $1 million chess tournament.
Chess and Poker Combined
On October 3, PokerStars will host the first Combined Chess and Poker tournament in the Isle of Man. The event is open to all, with a buy-in of £220.
The combined event includes five rounds of chess, where the winners each receive 1,000 poker chips. These will be added to an 8,000 chip starting stack in the final poker tournament.
"I like my chances but it's close," said Supernova Elite and Grandmaster Jedynak Radoslaw. "It's a hyper turbo style, which is exactly the formula I play every day. A strong poker player can lose all five chess games, win a coinflip and have more chips than any grandmaster."
"The Combined Chess & NL coincides with Day 1B of the UKIPT IOM Main, so I'll enter 1A of the UKIPT, so I can be sure to play in both," said Jennifer Shahade, Womans Grandmaster and PokerStars' Mind Sports Ambassador. "Any poker players interested in doing the same can hit me up for a few chess tips."
Millionaire Chess
From October 9 to 13, Millionaire Chess will be holding a tournament at the Planet Hollywood Resort and Casino in Las Vegas with a $1 million guaranteed prize fund.
The tournament prize structure is split into several parts, one part open to all-comers, the other six parts are based on players' international ratings. The champion in the Open Section will take home a first prize of $100,000.
Over 550 players, including more than 20 Grandmasters, have already registered.
The organizers are a Canadian entrepreneur, Amy Lee and chess Grandmaster Maurice Ashley. Lee said that she did not expect to make a profit on the event, which she thinks could lose several hundred thousand dollars.
"It is a model to popularise chess," said Ashley in a recent interview. "I believe it's going to change the way chess is seen in this country. Yes, chess is cerebral, but it can also make you rich," added Lee.
"Emanuel Lasker, one chess' all time greats, was considered to be a master of deception."Her business plan is to use the lure of big prize money to make the tournament more exciting. "I consider this as a business," she told The New York Times. "In order to bring sponsors in, you have to make chess exciting, you have to make it fun."
Luck and Deception
Both poker and chess require a high level of thinking, the key difference being that chess is a game of complete information—players can see all of their opponents' pieces. But that does not mean that chess lacks the elements of luck, bluff and deception that characterize poker.
"Chess is as much a game of chance as blackjack; or tossing cards into a top hat," said the Dutch Grandmaster, Jan Hein Donner, albeit with a certain amount of exaggeration.
Emanuel Lasker, one of chess' all time greats, was considered to be a master of deception. Even though both players can see all the pieces, they interpret the board in different ways. Lasker developed many techniques for deceiving players so that they interpreted the board falsely.
Money Makes the Difference
Poker is usually played for money, whereas chess has no need of betting to make the game "real." As a result, poker fits a cultural understanding which describes the game as "gambling" regardless of the degree of intellectual skill involved.
The Millionaire Chess concept of big money tournaments, exposes the fundamental similarities between the two games. The PokerStars Isle of Man event shows that both games make similar demands on players' intellects.
Chess and Poker are different games—the success of players such as Radoslaw, Schwartz and Shahade at both games remains an impressive achievement. However, the reputations of the games remain vastly different. While chess is held in high regard as being in mind sports, poker's mainstream acceptance has lagged behind as fans and players alike struggle to replace the game's once popular public image as a smoky back room game played by gangsters to one of high intellect that teaches math and decision-making skills.