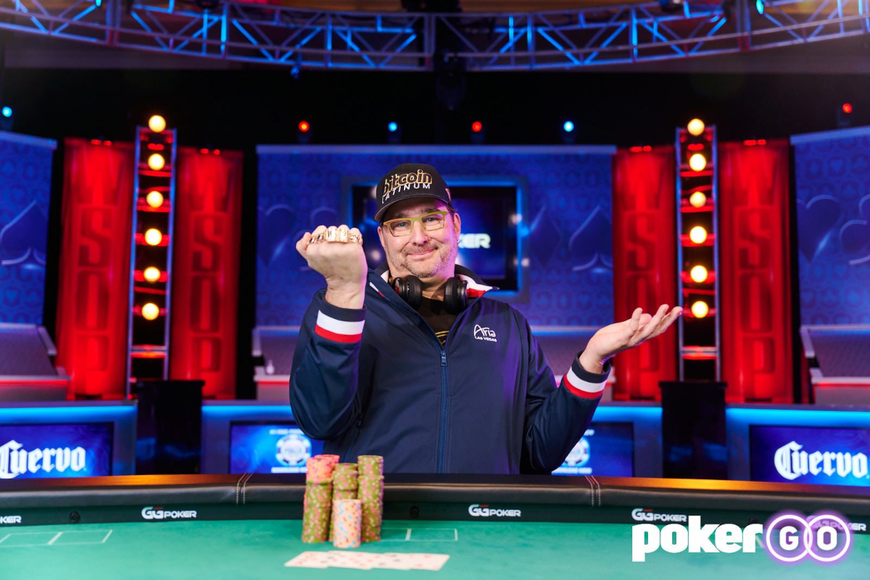 Phil Hellmuth has padded his lead in the World Series of Poker bracelet race, winning Event #31: $1,500 No-Limit 2-7 Lowball Draw at this year's WSOP for his 16th career bracelet.
That is not just the lead in the bracelet count, but the lead by a mile—in fact, he's now 60% of the way to lapping his closest competitors, who trail with "just" ten bracelets.
The latest win for Hellmuth continued a new trend in his career. After winning the 1989 Main Event as the youngest ever (at the time), he spent the next two decades stacking up bracelets in exclusively Texas Hold 'em events, and for most of his early career he was seen as a specialist in the two-card game.
Lately, however, Hellmuth has been getting it done with a lot more low cards in front of him, taking three of his last five bracelets in some form of lowball game. Two of those recent wins came in Razz, the lowball form of 7-card stud, and this latest came in 2-7 Lowball Draw.
The 2021 WSOP has been a bit of a roller coaster for the Poker Brat. Event #31 marked his fourth final table of the series so far, and missing those previous three chances took a toll on him. The emotion of finally winning on his 4th try this year showed in the aftermath.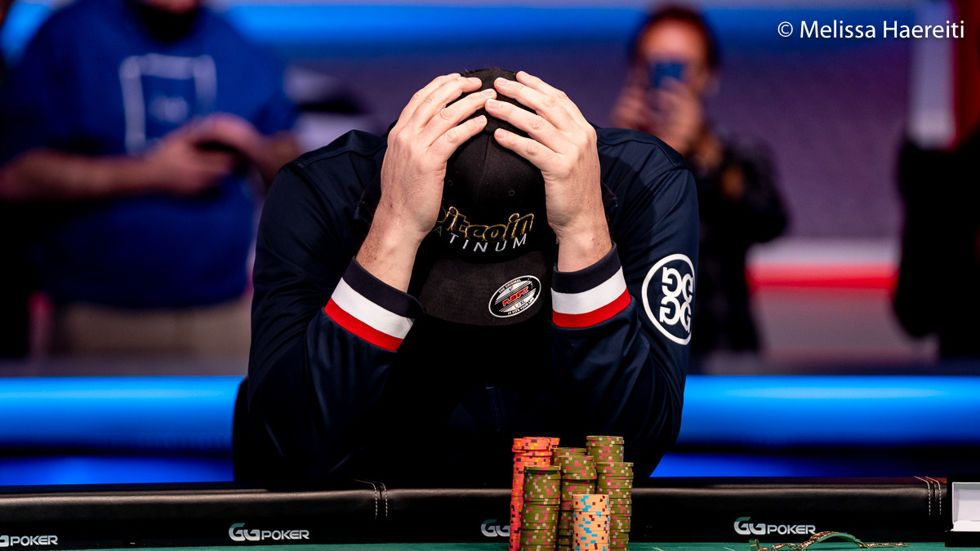 Photo Credit to Melissa Haereiti/PokerNews
From Hold'Em to Lowball
If you just woke up from a 10-year nap, you might be forgiven for being surprised at Hellmuth winning a bracelet with more than two cards. His first 11 bracelets were in some form of Texas Hold'em.
The majority of those wins came in the no-limit variety, but he covered the bases with a couple in limit games, plus one in pot-limit. He is also the only player to have both a WSOP and WSOPE Main Event title to his name after he bagged the 2012 European title, so his early Hold 'em credentials were impeccable.
It was 2012 when that changed. Indeed, the transformation into a Lowball player had already begun when he got the European bracelet: Earlier the same year, during the summer series in Vegas, he took down his first WSOP game that was not some form of Hold 'em with a win in the $2,500 Seven Card Razz.
Since then, he has scored a bracelet in the $10,000 Razz Championship, cementing his mastery of the 7-card lowball variation. Now, with the $1,500 No-Limit 2-7 Lowball Draw bracelet on his wrist, it looks like he has set his sights on yet another brand of lowball poker.
Ups and Downs in 2021
This 16th win came after a few high-profile misses this year at the series. It was the Poker Brat's fourth final table of the series, and his desire to win has been evident. His stress level when the cards ran bad for him even got the best of him on his third final table.
While a Hellmuth rant at a bad run of cards is something the poker world has come to expect from the man they call the Poker Brat, his tirade on the final table of Event #19: Seven Card Stud Championship went well beyond his normal outbursts.
The profanity-laden tirade started with a few spots where Phil got outdrawn, but he moved well beyond bad beat rants with "joking" threats to "burn this place down." Several players in the poker world were quick to express outrage at the outburst, including Norman Chad, who was commentating on the event for PokerGO.
Hellmuth was quick to try and repair the damage, as is fairly common after a Poker Brat moment lately. He at least made it clear after the fact that he understood he'd crossed the line.
Without a doubt, Hellmuth will be glad to follow that up with a big win and his astonishing 16th bracelet. As if there needed to be more, it is worth adding this bracelet also marks his first bracelet in the 2020s, which means Hellmuth has at least one bracelet in five successive decades starting with the 1980s.
There is no denying Hellmuth's position atop the bracelet pile, and with his five-decade longevity, his results speak for themselves. And with some 50 events still to come in the 2021 WSOP, the possibility of #17 is even still in the air. While his outbursts may mar his legacy to some degree, Hellmuth is miles ahead of any competitor in the results column at least.