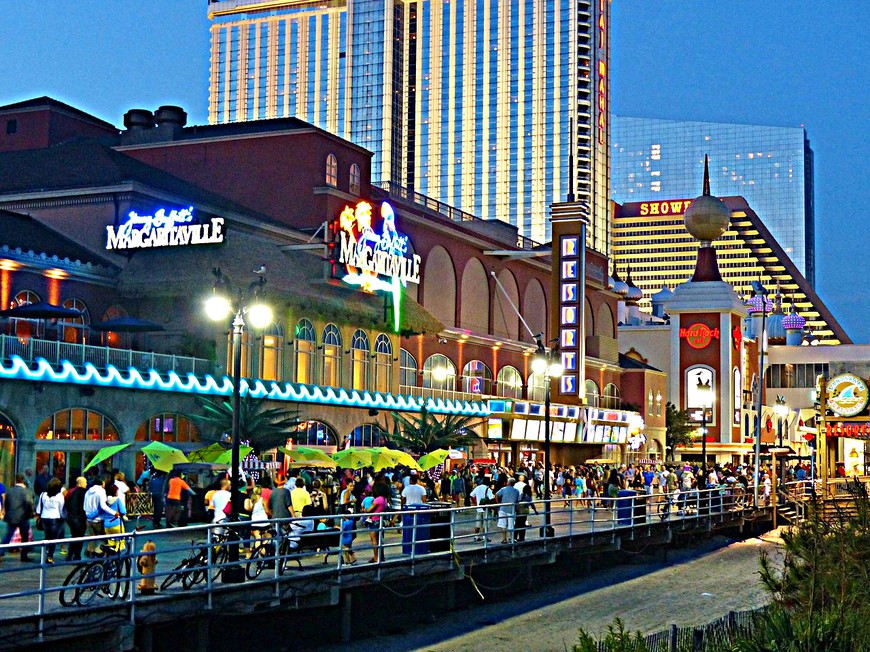 Overall, the New Jersey online poker market dropped 8.4% last month, as compared to November of 2020, coming in at nearly $2.2 million. WSOP NJ was able to regain the market lead in revenue, but the only operator to actually increase its revenue year-over-year (YoY) was the BetMGM Poker team.
WSOP PA — partnered with Caesars — was at the top of the poker revenue pile in Nov but was down about $20,000 from its October take and down about $100,000 from Nov 2020. Despite the drop, that was enough to put it back into the top spot for online poker revenue in the state, after two months of looking at BetMGM's back.
The BetMGM/party network — made up of partypoker NJ, Borgata Poker NJ, and BetMGM Poker NJ all sharing liquidity — was the only NJ poker operator to post a YoY increase in a month that saw the market as a whole declined YoY by about $200k. The BetMGM brands saw revenue increase by almost 5% over Nov 2020, while WSOP PA had about 90% of the revenue this year over Nov 2020.
WSOP PA regained the lead after two months when BetMGM led the revenue race. It peaked in Sep this year with $1.02 million, its fourth month over $1 million on record. The lead was more than $200k in Sept, but that lead dropped to about $50k in Oct, leading to WSOP reclaiming its top spot last month by about $120k.
WSOP

NJ
: The world's most recognizable poker brand is legal and regulated for online poker in
New Jersey!
Massive Value

$50 freeplay on first deposit, 100% deposit match bonus up to $1000 + freeroll tickets
Part of the All American Poker Network with five online poker sites bringing togethers players from Nevada, New Jersey, and Delaware
Compete for real

WSOP

bracelets and rings in official online events from your own home
Frequent reload bonuses and lucrative monthly promotions
Market Decreased YoY, but Well Above Pre-Pandemic Levels
While November is traditionally a slower month for online poker in New Jersey, the $2.2 million total market size may well signal the end of the pandemic boom. Down 8.3% over 2020, the total revenue is the lowest raw value since February of 2020, the last pre-pandemic month on record.
While November marked the smallest revenue month in a while, it still represents a healthy increase over pre-pandemic levels. In Nov 2019, the total market did not even hit $1.5 million, so 2021 marks an increase of almost 50% over 2019, despite the drop from 2020.
WSOP

Leads in Revenue

WSOP NJ went back into the lead with a solid month of $854k in online poker revenue. That was a slight drop from $874k in Oct this year but was farther off the Nov 2020 mark of $958k.

As with the main market, WSOP's Nov was still up quite a bit from the revenue it generated prior to the 2020 pandemic lockdowns. In Nov 2019, WSOP NJ led the state with just $619k.
BetMGM Only Operator with More Revenue than 2020
In a month of drops, the BetMGM brands of Borgata Poker NJ, BetMGM Poker NJ, and partypoker Poker NJ showed some promise with the only YoY increase. Despite losing its lead to WSOP last month, Borgata managed almost $735k in revenue in Nov 2021, which was up from about $701k in Nov 2020, and $394k in 2019.
That meant Borgata took about a third of the market this past month, compared to almost 39% for Caesars. That left PokerStars, with partner Resorts, at the bottom of the market share pile with 27.7%.
The first BetMGM Poker site in the US

Catering to online poker players in NJ since 2017

Generous welcome offer

Kick things off with $25 in free funds & 100% first deposit boost up to $600

Plenty of action

Across all stakes, variations, and games formats around the clock
PokerStars Plays Third Wheel
With WSOP in the lead, and Borgata solidly in second, that leaves Pokerstars at the bottom of the pile. November was a continuation of revenue and market share loss, largely to competitor Borgata.
With $607k in November, it had just 27,7% of the market compared to 33.5% for Borgata. Back in November of 2019, however, Resorts had a huge lead over Borgata with 32.2% compared to 26.4%. By 2020, the gap had narrowed to a difference of about 1.6% with Resorts still slightly in the lead.
We saw the market contract as a whole in November 2021 — that was somewhat expected, though, as Nov tends to be a smaller month in NJ every year. The YoY decrease from 2020 might be of slightly more concern, but, despite the drop, Nov was still well above pre-pandemic levels, to the tune of almost 50%.
With the pre-pandemic NJ online poker market rarely hitting $2 million, even with the smaller Nov in 2021, the post-pandemic future for poker looks good in NJ.